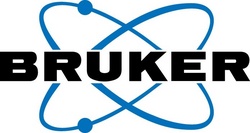 We have been a partner for CERN in their accelerator projects for many years now and are very pleased to present this outstanding result in time for CERN's biannual review of superconductor and magnet design, which we are currently attending in Geneva
HANAU, Germany (PRWEB) May 21, 2008
At a magnetic field of 12 T and a temperature of 4.2 K, the proprietary PIT conductor achieved a record non-copper current of 2,634 A/mm2, approximately 5% higher than previous records. EAS acquired the PIT technology from the Dutch company SMI in December of 2006 and has continued to develop these very high current Nb3Sn conductors for a range of applications, including future fusion projects.
The new record PIT conductor is 1.25 mm in total diameter and consists of 288 superconducting filaments with each being less than 50 micrometers in diameter. This special type of superconductor is being developed for the Next European Dipole (NEP) programme at CERN in Geneva, Switzerland.
"We have been a partner for CERN in their accelerator projects for many years now and are very pleased to present this outstanding result in time for CERN's biannual review of superconductor and magnet design, which we are currently attending in Geneva," stated Reinhard Dietrich, Sales and Marketing Director of EAS. "The most recent example of our project work with CERN is the Large Hadron Collider (LHC), for which we delivered NbTi-superconductor cables for dipoles, quadropoles and detector magnets. With this latest improvement in our very high current PIT conductors, we have further strengthened our position as an innovation leader in superconducting materials, in particular for future needs in high energy physics and fusion research projects."
About EAS/Advanced Supercon:
European Advanced Superconductors GmbH & Co. KG is based in Hanau, Germany and is part of the Advanced Supercon business of Bruker Corporation. In addition to EAS, the Advanced Supercon business also includes European High Temperature Superconductors (EHTS) in Germany, Hydrostatic Extrusions Limited in Scotland, and Advanced Supercon, Inc. in the United States. EAS is a world leading manufacturer of high performance superconductors used for clinical MRI, scientific instruments including NMR, EPR, and FTMS, as well as for large-scale research applications in high energy physics and fusion projects. For more information, please visit our website at http://www.advancedsupercon.com