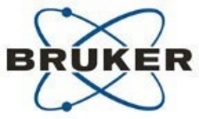 EHTS has outstanding research expertise in the development and manufacturing scale-up of 1G and 2G high-temperature superconductors
HANAU, Germany (PRWEB) June 12, 2008
The funding to EHTS and ATZ has been granted within the framework of the German government's technology initiative to meet the national and European goals for significant reductions in energy consumption and carbon emissions by the year 2020. High temperature superconductors (HTS) transport electricity virtually without losses, thus reducing energy consumption across many technology areas. Large machines and equipment used for propulsion, power generation, transmission and power grid protection are ideal applications for HTS conductors, allowing these devices to be smaller and more energy efficient.
The project partners will develop advanced copper-HTS hybrid superconductors that can operate reliably under a wide range of demanding conditions and provide unprecedented protection under mechanical stresses and electrical fault conditions. The cooperation between EHTS and ATZ, which has been ongoing since 2005, has achieved several milestones in the development of advanced 2G conductors with copper shunts, including conductors that carry current upwards of 500 Amperes per cm width.
"EHTS has outstanding research expertise in the development and manufacturing scale-up of 1G and 2G high-temperature superconductors," said Dr. Burkhard Prause, Managing Director of EHTS. "Our 2G Copper-HTS hybrid conductor has world-leading electro-mechanical properties. We are very pleased and delighted to receive this grant, together with ATZ, for the further development of commercial conductors and production processes. It is a confirmation of our technology development program and the successful cooperation with ATZ."
About EHTS/Advanced Supercon:
European High Temperature Superconductors GmbH & Co. KG is based in Alzenau, Germany and is part of the Advanced Supercon business of Bruker Corporation (NASDAQ: BRKR). In addition to EHTS, the Advanced Supercon business also includes European Advanced Superconductors (EAS) in Germany, Hydrostatic Extrusions Limited in Scotland, and Advanced Supercon, Inc. in the United States. EHTS is a leading manufacturer of HTS materials and devices, based on its broad HTS technology platform. EHTS solutions enhance the reliability and efficiency of electrical power grids and large energy demanding applications. Its proprietary SuperFast™ superconducting fault current limiter (SFCL) concept has the potential to enhance power grid reliability, and its HTS current lead products dramatically reduce electrical losses in large industrial and research magnets. Conductors and components made by EHTS are being used to build a new generation of compact high power devices such as HTS motors, generators, cables and transformers as well as high field magnets for medical and research applications. For more information: http://www.bruker-ehts.com
About ATZ: Founded in 1992, Adelwitz Technologiezentrum GmbH (ATZ) is a technology company offering a wide spectrum of High-Tc superconducting materials and innovative components. The company's business is based on HTS powder, bulk and target materials, as well as components and solutions for magnetic bearings and systems, flywheels, power engineering, periphery for conductor development and cryostats. ATZ's HTS products address today's energy conservation challenges. One core technology is HTS magnetic bearings up to ton loads, as it is presently assembled in a 10 kW /280 kW flywheel. ATZ's technologies are protected by intellectual property ranging from bulk materials up to surface copper plating on HTS wires and tapes. For more information: http://www.atz-gmbh.com