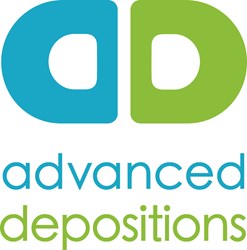 (PRWEB) December 04, 2013
Advanced Depositions, the leading provider of court reporting services and deposition technology solutions, is pleased to announce its $1,500 sponsorship of the OC Hispanic Bar Associations 2013 Holiday Party. The event takes place on Thursday, December 5 at Avila's El Ranchito in Santa Ana, California. The event is free for sitting judges and law students participating in the HBA mentoring program.
Guests of the HBA Holiday Party are asked to bring an unwrapped toy to benefit KidWorks, a non-profit organization benefiting at-risk children and teens in Santa Ana. Monetary contribution or gift cards are also welcome in lieu of a gift.
During the event, the election results will be announced for the 2014 HBA Board of Directors.
For more information please visit http://advanceddepositions.com/ or http://www.ochba.org/
About Advanced Depositions
Advanced Depositions is a premium court reporting and litigation support company. The company provides deposition services and top-of-the-line professionals worldwide.
What sets them apart is a unique combination of technological expertise for a new era, and the traditional personal attention that has become a rarity in the legal field. With the best of both, they aim to craft a unique, cost-effective service advantage for every client.
Advanced Depositions' team of highly experienced professionals have the resources and expertise to manage all cases regardless of size or complexity.