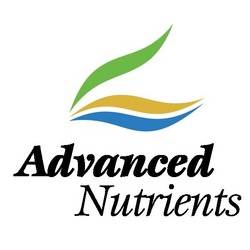 Now we've created a nutrients technology that balances and maintains a grower's pH automatically without the use of any equipment, metering or adjusting with chemicals, it's all done for you
Seattle, WA (PRWEB) February 11, 2009
International hydroponics manufacturer Advanced Nutrients has created an unprecedented new generation and class of hydroponics nutrients that experts herald as a radical break from today's nutrients technology that has been the industry standard for 72 years.
Advanced Nutrients co-founders Evegeniy Stefanov Yordanov, Michael Straumietis, and Robert Charles Higgins recently unveiled their powerful new pH-PPM Perfect™ technology and Bigger Yields Flowering System™ that are quantum leaps in hydroponics nutrients chemistry, use and productivity.
"In 1937, Dr. William Gericke at the University of California, Berkley created chemical hydroponics nutrients that were the model for formula's offered to hydroponics growers and gardeners," explains Michael Straumietis. "Those nutrients used the best formulations, ratios and ingredients that were available at that time, and for the most part are still being used today, until now. Our new generation of nutrients use a totally new class of technologies and compounds to completely change how growers and gardeners will feed their plants."
Advanced Nutrients co-founder Robert Charles Higgins notes that traditional hydroponics nutrients forced growers to constantly evaluate, monitor and adjust chemical factors such as pH and parts per million (ppm).
"Now we've created a nutrients technology that balances and maintains a grower's pH automatically without the use of any equipment, metering or adjusting with chemicals, it's all done for you", Higgins says. "That's because today's primitive hydroponics nutrients have failed to change with the times, so they lack the state-of-the-art chelates, compounds, binders, ingredients and manufacturing processes that our new class of nutrients have."
Indeed, Advanced Nutrients plant scientists and hundreds of research assistants spent 109 man-years creating the company's proprietary new generation of nutrients that send more nutrition directly into plants faster, while also freeing growers from making chemical pH and ppm adjustments.
And according to company co-founder Evegeniy Stefanov Yordanov, the Advanced Nutrients System and pH-PPM Perfect gives growers several other immediately important benefits.
"Growers get standardized, more convenient mixing and use procedures," he says. "They get more potent nutrients. And they get value-added formula bundling that saves them money."
The Advanced Nutrients founders acknowledge that pH-PPM Perfect and the "System" are the first major changes in hydroponics nutrients chemistry and manufacturing since 1937.
"What people now realize is this is far more than an add-on or minor change to existing nutrients categories. It's a completely different kind of hydroponics nutrients," Straumietis says. "It's the hydroponics equivalent of putting a man on the moon."
Want to find out more about Advanced Nutrients, pH-PPM Perfect, and hydroponics? Visit http://www.advancednutrients.com/pH-ppmperfect
Contact Information: Company Co-Founder and President Robert Charles Higgins
Phone: 604-854-6793. Email: VIPmedia (at) advancednutrients (dot) com.
Website Address: http://www.advancednutrients.com
###