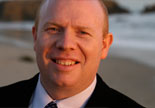 Just learning something won't change your world. Change who you are with. Change what you do today. Redesign your context.
Los Angeles, CA (PRWEB) April 29, 2013
Hendre Coetzee, founder and CEO of Center for Advanced Coaching, has been invited to present at the 3rd Annual World Business and Executive Coaching Summit. This summit, which begins May 1, brings together the top names in the Business/Executive Coaching world. All sessions in the summit are designed to provoke, inspire, and challenge the way you conduct your coaching business.
Hendre will be presenting Kings and KingmakersTM: Taking your coaching to the next level by working with people with influence and affluence at the 3rd Annual World Business and Executive Coaching Summit. This session will be presented twice (May 14th, 2013 at 8am PT and June 19th, 2013, 8am PT) and will introduce a blueprint to working with people with influence and affluence. Participants will receive a very practical overview of what seven figure coaches are providing that six figure coaches don't. It will also identify beliefs and behaviors that are currently keeping coaches from working with very successful people. Session highlights include:
1. The access points to successful people that often get overlooked
2. Success brings its own set of challenges – understanding how to navigate that with your clients
3. Mastering the skill that will generate trust with leaders
Hendre will be joining a list of leaders in the coaching field, including internationally renowned coach and author, John C. Maxwell and Dr. Marshall Goldsmith, thought leader in management and change. Additonal speakers include Brendon Burchard, Daniel H. Pink, Vishen Lahkiani, Michael Port, Verne Harnish, and Frances Hesselbein.
Summit participants will:
1. Gain new strategies for helping their clients grow
2. Become more effective change agents with their clients
3. Discover additional coaching methodologies
4. Learn how to build their coaching business
Hendre and Center for Advanced Coaching partner, Sam Oh, are looking forward to sharing their unique coaching system and participating in the Summit themselves. Registration for the summit is online at http://www.wbecs.com.
 
Hendre Coetzee is the founder and CEO of Center for Advanced Coaching.  He is also the author of the 90-Day Turn System Coaching Program, a powerful and structured process of on-boarding, revitalizing and repositioning executives.  Spanning 20 years and 35 countries, he has coached executives of Fortune 500 companies as well as leaders in social justice, non-profit, relief, and the developing world.  Hendre's varied experience includes facilitating the integration of black and white youth in post-Apartheid South Africa, negotiating mergers for large financial institutions, and developing performance-training modules for High Performing Traders on the NYSE and NASDAQ.
Sam Oh recently joined the Center for Advanced Coaching as a partner.  With over 20 years in executive leadership, he has coached and consulted for many non-profit and for-profit C level leaders on organizational design and evaluation, strategy, business planning, and financial projections.  His international business experience includes senior executive roles at retailers Fresh and Easy Neighborhood Market and Tesco, as well as VP of Business Development at Fujitsu Transaction Solutions.  As COO at XEALOT, he co-founded HopeMob, a non-profit social media technology platform, which has been featured on CNN, Huffington Post, and Oprah's Blog.
The Center for Advanced Coaching (http://www.advancedcoaching.com) provides Masters Level learning opportunities and business consulting, with advanced research and practical solutions for coaching today's people-shapers. CAC is regarded as the leading coaching training and business consulting organization in today's global market place.  CAC's innovation, transformative methodology and comprehensive suite of professional services are highly sought after by organizations and individuals.    
Contact Hendre Coetzee for more information at hendre[at]advancedcoaching[dot]com or 949.485.5200.
http://www.advancedcoaching.com