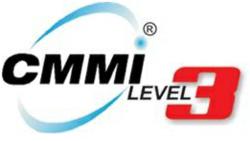 Our principled approached towards process improvement has helped us in reaching a milestone by achieving CMMI Level 3 Certification for AEC
Saudi Arabia - Riyadh (PRWEB UK) 17 October 2012
Advanced Electronics Company (AEC) is a Saudi Economic offset Program Company based in Riyadh has achieved the Software Engineering Institute's (SEI) Standard Capability Maturity Model-Integration for Development (CMMI Level 3).
CMMI Level 3 Certification is an internationally recognized standard given by Carnegie Mellon University's Software Engineering Institute for capability maturity model – Integration for Development.
"Our principled approached towards process improvement has helped us in reaching a milestone by achieving CMMI Level 3 Certification for AEC. This signifies our sheer dedication towards delivering high quality solutions to our regional customers", quoted, Dr. Ghassan Shibl, CEO, Advanced Electronics Company.
The assessment encompassed a thorough review of project management, engineering, development, support and process management practices for 17 process areas on key engineering & development (E&D) projects. The CMMI evaluation was conducted by an independent team authorized by SEI.
Mr. Ziad Musallam, VP-E&D stated, "We continue to strengthen and enhance our processes by working on the identified improvement opportunities and provide our customers with a reliable source for state-of-the-art products and technology development services. Maturity Level 3 is an important stepping stone; we plan to continue to build on top of it."
This landmark signifies AEC as a reliable Hi-Tech company in designing, manufacturing and maintaining electronic and telecommunication products and systems according to the highest international standards. It is an important milestone to improve our process and deliver high quality, competitive engineering and Saudi professional services to our clients.