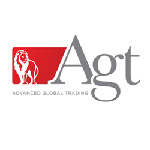 Advanced Global Trading AGT, global leaders in the verified carbon market: The first world class sustainable investment group within the verified carbon market.
(PRWEB) December 04, 2012
High-level access cleaning giant shines with environmental awareness. Leading high-level access cleaning specialist Grako has signed an agreement with AGT Advaned Global Trading to become the first in its industry to become carbon neutral - taking its environmental consideration initiatives to new heights.
Advanced Global Trading will help Grako reduce its carbon footprint through assessing the entire operation's annual CO2 emissions before calculating the appropriate number of Carbon Credits to offset all its activities and operations.
The assessment will include energy consumption within the organisation's labour camps, offices and fuel consumption of their fleet of vehicles used to mobilise its extensive logistical operation.
The scale of Grako's operation is impressive, with around seven million windows cleaned annually for about 220 clients, which takes close to 3,000 man-hours on a daily basis to deliver high quality results on time while remaining compliant to their international safety accreditations and standards.
Through these assessments AGT will calculate the organisation's carbon footprint, then source and immediately retire the estimated number of credits required to offset the forecasted CO2 emissions for the next twelve months.
Carbon offsetting as part of organisations' corporate social awareness plans are becoming increasingly popular in the UAE, with organisations, including Microsoft, Middle East Facilities Management Association and Dar Al Takaful undertaking measures.
Alain El Tawil, Grako's managing partner, says: "This initiative ties back to our corporate values and long-term commitment to helping create healthier and cleaner communities.
"The existence, success and growth of our business are all directly linked to the wellbeing of our personnel, the health of our communities and the environment we all rely upon.
"Sustainable business practices are deeply rooted in Grako's corporate culture. An awareness of our ecological, economic and social responsibility shapes not only the company's actions, from energy saving policies to procurement of green material, but also its office activities and marketing initiatives.
"We recognise the significance of climate change and are committed to minimising our contribution by optimising energy and water consumption, while utilising biodegradable material that has minimal impact upon the environment.
"Through our meticulous planning we're achieving significant energy savings year on year and have reduced fuel and water consumption both at our own headquarters and at client sites."
The importance of these measures is magnified, as Grako is a company expanding at a staggering rate, with a workforce of currently around 400 increasing rapidly year-on-year over the past eight years - requiring constant recruitment to meet the market demand.
While Grako has committed to offsetting all remaining emissions, it also has a plethora of environmentally conscious policies in place, including fuel-efficient logistics and carefully chosen tools and biodegradable cleaning detergents.
The company also uses manual rope access cleaning techniques that has nominal footprint, as it doesn't require fuel consumption and reduces water consumption in comparison to traditional access machinery. Additionally all jobs are initiated in the early morning to minimise the water evaporation factor. The company also recycles all office paper wastage and has its labour camp fitted with energy saving technology.
Franklin Connellan, head of investments at AGT, adds: "Grako is a model example of a large and fast-expanding company providing a service that unavoidably has a direct impact on the environment. However, what sets Grako apart is the huge number of measures and policies they have in place that minimises their impact upon the environment.
"We're delighted they've now chosen to work with us to offset all the emissions they cannot negate internally and believe they are a true shining example to their industry and all other corporations who could be doing the same."
A global leader in the verified carbon market AGT currently employs over 200 people across the GCC with offices in Dubai, Abu Dhabi and Doha and plans for further offices across the region.
AGT (Advanced Global Trading)
AGT is the global leader in the verified carbon market and the first world-class sustainable investment group to trade Verified Emissions Reduction Carbon Credits. AGT provides this service for individuals, hedge funds and corporations worldwide and is the first to have developed an online trading platform via its iPhone app. AGT provides its clients with the security of high liquidity and an international presence, with offices in five countries and its extensive group headquarters in Dubai, UAE. It is also the first official carbon neutral partner of the Lotus F1 Team and provides carbon reduction consulting for several multinational organisations.
Grako
Based in Dubai, UAE, Grako is the Middle East's leading cleaning company and is responsible for keeping some of the UAE's most prestigious properties and landmarks shining, including architectural marvels, shopping malls and hotels. The organisation takes performance cleaning to new heights by customising cost-effective solutions delivered safely and in complete transparency. The company holds a number of international certifications including ISO 14001 and 9001; as well as IRATA (International Industrial Rope Access) via its rope access division Gecko Middle East. All of these elements ensure the highest levels of quality, safety and environmental considerations. Grako is the proud winner of the 'Cleaning Company of the Year 2011' at the Middle East FM Awards - which are held in the UAE - for its outstanding achievements and level of commitment as a high-level cleaning service provider.