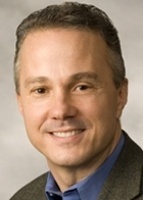 This is an exciting time for AdvancedMD
SALT LAKE CITY (PRWEB) July 11, 2008
Morgan, who has held leadership positions at StatCom and Lawson Software, assumed responsibility from John Trzeciak who served as interim-CEO since the acquisition of AdvancedMD by Francisco Partners in January 2008. Trzeciak will continue to serve on the AdvancedMD board of directors and as Operating Advisor to Francisco Partners.
"This is an exciting time for AdvancedMD," said Ezra Perlman, Partner at Francisco Partners. "We are the leading provider of Software as a Service (SaaS) software solutions to physician offices. We are pleased to have Eric join AdvancedMD. His substantial leadership experience in the Healthcare IT market will serve the organization well as we take the company to the next level."
Prior to joining AdvancedMD, Morgan was President and CEO of StatCom LLC, a healthcare software start-up, where he successfully led the company into the enterprise patient flow space, established key client successes and positioned the company for growth.
Prior to StatCom, Morgan was with Lawson Software for 13 years and served in several leadership positions including as head of the company's SaaS business unit. More recently Morgan was Executive Vice President and General Manager of Lawson's Healthcare business unit. Morgan was a key contributor as Lawson grew more than 15X during his tenure and was one of the first employees of the company's Healthcare division which grew to become the largest business unit within the company.
Morgan said, "I am thrilled to be leading AdvancedMD. We have a tremendous product, a strong team and a substantial base of happy clients. Software as a Service has been embraced by the market and AdvancedMD is a premier offering to physician offices. With clients in every state and specialty we have proven ourselves in the market and we are playing a significant role in helping physicians as they strive to maximize reimbursement and gain efficiencies while providing high levels of patient care."
About AdvancedMD Software
AdvancedMD Software, Inc., headquartered in Salt Lake City, Utah, is the leader in Web-based practice management and medical billing software. AdvancedMD Software brings to market AdvancedMD®, a full-featured billing and scheduling solution and AdvancedEMR®, a flexible electronic medical records management system. AdvancedMD® solutions include free technical support, world-class security, and fully HIPAA compliant accessibility. For more information, please visit http://www.advancedmd.com.
About Francisco Partners
With $5 billion of committed capital, Francisco Partners is one of the world's largest technology-focused private equity funds. The firm was founded to pursue structured investments in technology companies undergoing strategic, technological, and operational inflection points. Francisco Partners targets majority and minority investments in private companies, public companies, and divisions of public companies with transaction values ranging from $30 million to $2 billion. For additional information, visit http://www.franciscopartners.com.
MULTIMEDIA GALLERY http://www.businesswire.com/cgi-bin/mmg.cgi?eid=5729435