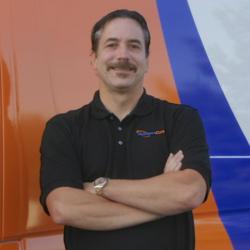 It is extremely important to hire a professional, one that can be trusted.
Colorado Springs, CO (PRWEB) May 25, 2013
AdvantaClean of Pikes Peak recently opened and is positioned to provide these key services for a healthy home and business in Colorado Springs and surrounding areas. Services include water damage, mold inspections, mold testing, mold removal, air duct cleaning, dryer vent cleaning and coil cleaning.
With over 120 offices nationwide, AdvantaClean is a national leader in the light environmental industry offering a full suite of services for commercial, institutional, and governmental properties that make these buildings clean, safe, healthy, and efficient for the occupants. These services are provided throughout the entire United States, including Puerto Rico and Hawaii, and is registered to serve clients in Canada.
When it comes to your home or business, it is extremely important to hire a professional, one that can be trusted, that has the appropriate education and technical certifications. Scott De Vecchio, owner of AdvantaClean of Pikes Peak is a trusted professional who is certified by IICRC and MICRO, which are leading industry standards. He is also a veteran and endorsed by Angie's List and the BBB.
Scott takes an approach to educate his customers about the health risks associated with poor indoor air quality, the source of the environmental issue and remediation steps. In the light environmental business, communicating essential facts to the customer is a necessary step. To illustrate this, some basic environmental facts are detailed below.
Mold Facts
Mold is a common fungus found almost everywhere, inside and outside, year round. There are literally thousands of species of mold in Southern Colorado. Mold grows where there is moisture and oxygen, multiplying as small, microscopic spores. As mold travels through the air, it attaches to structures in and around homes and buildings. Once mold takes hold, it can cause discoloration and damage to drywall, flooring and other materials.
Mold that is left undetected can multiply quickly and lead to serious structural damage, dramatically lowering the value of your home or building. Real estate agents report that homes and buildings are harder to sell if mold is found and not remediated properly by a certified mold removal company, like AdvantaClean of Pikes Peak.
Air Duct Cleaning Facts
Air ducts are associated with heating, ventilation and air conditioning (HVAC) system and are the pathways for heated or cooled air to travel throughout a home or building, just like a person's circulatory system. The air a person breathes is carried through the ductwork, out through vents where it can pick up dust and other microspores that have attached to the duct walls, and then recirculates repeatedly.
Since ductwork is often located out of sight behind walls or above ceilings, air duct cleaning can be easy to ignore. But neglect can lead to long term air quality issues. It is important to perform HVAC maintenance like air duct cleaning to eliminate contaminants in the ductwork and indoor air like dust, mold and bacteria. Additionally, air duct cleaning will improve a system's efficiency, which lowers energy bills!
Water Damage Facts
Water damage accounts for 70% of all insurance claims?! It only takes a few inches of water and a home or building could require major water damage repair. Recent studies by the Institute for Business & Home Safety (IBHS) evaluated insurance claims related to water damage in Colorado Springs. IBHS, Plumbing Supply System Failure Risks, May 15 2009; IBHS, Plumbing Drain System Failure Risks, Oct 4, 2009; IBHS, Toilet Failure Risks, Oct 4 2009. Here are a number of findings:

Plumbing supply system failures cost an average of $5,092 per incident after the deductible is paid.
Toilet failures are the second leading source of residential water losses, after plumbing supply line failures.
Water damage from toilets costs $2,000 to $10,000 per incident. 78% of incidents are caused by faulty supply lines, toilet flanges, fill valve assemblies or toilets that back up and overflow.
Homes and buildings 30 years old are three times as likely to have a plumbing supply or drainage problem.
Sewer backup claims in finished basements are 23% more severe than in partially or unfinished basements.
AdvantaClean of Pikes Peak is locally owned and operated by Scott De Vecchio. Because customer satisfaction is a top priority, AdvantaClean of Pikes Peak promises to provide customers with the best service experience possible. As a service-disabled veteran owned small business, Scott is proud to live and work in an area with a large military presence.
Need to talk to Scott? Always open, AdvantaClean of Pikes Peak is ready to accept your call 24 hours / 7 days a week - (877) 800-2382