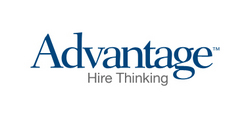 With our market leadership in Japan, and by unifying under one global brand, our organizational structure is set up to solve the real issues our clients face every day.
New York, NY (Vocus) May 10, 2010
Effective July 1, 2010, Radia Holdings' complete portfolio of staffing and recruiting companies will become one brand, Advantage Resourcing. The new brand, in the top 1% of all staffing companies world wide, provides clients on four continents comprehensive staffing, recruiting and outsourcing services that are unrivaled in the industry. By combining years of collective expertise with premium product offerings with a shared suite across a powerful worldwide platform, Advantage will elevate its position as a global leader.
In Japan, our operating companies, Ctec, CSI, TechnoPro Engineering and N&C will retain their current brand names, but will align within the Technical Resourcing operating group and be identified as "An Advantage Technical Resourcing Company."
HiTec, our clinical research and high-end research and development company will be renamed Advantage Science to better position and describe the capabilities of this team, and to set the stage for international expansion of our efforts in this area.
"We first talked to our clients," said Charles J. Abadie, Representative Director, Chairman and CEO of Advantage Resourcing. "With our market leadership in Japan, and by unifying under one global brand, our organizational structure is set up to solve the real issues our clients face every day."
Advantage Resourcing is divided into four specialized business groups — Advantage xPO, Advantage Technical Resourcing, Advantage Professional and Advantage Staffing — each focused on delivering core practice areas and disciplines across multiple industries.

Advantage xPO is a professional services and outsourcing group dedicated to helping companies optimize their day-to-day business functions by providing RPO (Recruitment Process Outsourcing) BPO (Business Process Outsourcing) and Contingent Workforce Management programs, consulting and solutions.
Advantage Technical Resourcing is a technical staffing group, focusing exclusively on providing qualified technical, IT, engineering, R&D and scientific talent.
Advantage Professional recruits and places highly qualified candidates in a variety of business roles including HR, finance and accounting, executive support and legal.
Advantage Staffing focuses on providing employment opportunities for candidates in general business, clerical, administration, light industrial and skilled trades.
"Our main value proposition in unifying our Japanese units with the rest of our global operations is the ability to provide resources to Japanese companies for their operations around the world," stated Jack Irving, General Manager, Global Marketing, "It's the combination of our global sharing of information, the way we've structured our groups—working together, not in silos—and our product and the service offerings we've created to solve our clients problems that make us special."
With main offices and operations in the U.S., U.K , Australia. Japan and China and satellite offices in Poland and Dubai, Advantage is able to provide clients with local support as well as far reaching service around the world.
Advantage Resourcing has launched this new brand with a full complement of web, print, collateral, sponsorship, advertising and participation in shows and events. Find out more and get introduced to Advantage Resourcing at http://www.hirethinking.com
ABOUT ADVANTAGE
Advantage Resourcing provides workforce recruiting and placement around the world – leveraging local knowledge to perfectly align qualified people with appropriate employment opportunities. Operating with business units as Technical Resourcing, Staffing, Professional and Advantage xPO for Business Process, Recruitment Process and Workforce Management solutions, Advantage is in the top 1% of all staffing and professional services companies worldwide. Advantage is one company with shared expertise working together to staff the world. More information can be found at http://www.hirethinking.com.
Media Contact
Jack C. Irving
T: +1 415-823-7949
T: +81 080 68128149
# # #