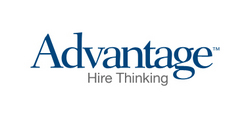 We're extremely proud and honored to be selected as the top MSP provider in the industry
New York, NY (Vocus) April 14, 2010
Advantage xPO, an operating company of Advantage Resourcing, one of the largest staffing and professional services companies in the world, has been selected as the #1 provider in the closely watched Baker's Dozen List for Managed Services Providers (MSP).
The highly sought-after Baker's Dozen award is considered to be the industry's most prestigious collection of best-in-class suppliers. Survey respondents were asked to rank their MSP providers on the following: services provided, scope and scale of services, and the quality and satisfaction with these services. Advantage xPO scored highest in the "quality of service" category.
The rating categories were heavily weighted toward client satisfaction metrics, emphasizing the importance of service delivery in the overall methodology.
"Advantage xPO has changed the landscape by offering a unified brand structure across its global operations," stated Elliot Clarke, CEO of SharedExpertise and HRO Today. "By offering the opportunity to engage Advantage across all or some of its global offerings are a real benefit to the buying community. They are not only leveraging the broadness of their service portfolio, they are clearly leading the industry with the quality of the services they provide."
"Our culture of client focus and innovation encourages our team to constantly raise the bar and give our clients exactly what they need, when they need it," said Charles Abadie, Chairman and CEO of Advantage Resourcing. "With an unwavering commitment to evolve our service offerings and deepen our value to our clients, we will continue to set the standard for global workforce planning and talent acquisition solutions."
"We're extremely proud and honored to be selected as the top MSP provider in the industry," said Karen Browne, President of Advantage xPO. "Our commitment to our customers and to being the thought leader they have come to rely on is demonstrated in the survey results shown here. Our team is consistently called upon to understand what our customers' needs are and to act on what they've heard in a meaningful way."
Ms. Browne continued, "We value an environment where our team and clients work together as partners. We thank our customers, as we're particularly proud of our client satisfaction score since it showcases our commitment to overall execution. This award reflects the work and results our team has shown for and with the support of our customers."
The rankings contained within the Baker's Dozen for Managed Service Programs are based on actual customer survey data. A complete listing of the MSP Baker's Dozen for 2010 can be found at http://www.HROToday.com.
About Advantage
Advantage Resourcing provides workforce recruiting and placement around the world – leveraging local knowledge to perfectly align qualified people with appropriate employment opportunities. Operating with business units as Technical Resourcing, Staffing, Professional and Advantage xPO for Business Process, Recruitment Process and Workforce Management solutions, Advantage is in the top 1% of all staffing and professional services companies worldwide. Advantage is one company with shared expertise working together to staff the world. More information can be found at http://www.hirethinking.com
Media Contact
Jack C. Irving
T: +1 415-823-7949
T: +81 080 68128149
# # #