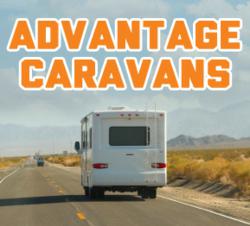 I'm excited to have a website that showcases the great rentals and services that my company offers.
Sacramento, CA (PRWEB) December 13, 2012
Advantage Caravans, LLC recently revealed its new website that makes booking RVs easy. The instinctive navigation system and the online reservation inquiry process make the website simple to use. Now consumers can quickly see and reserve the RV rentals, trailer rentals, and delivery services that the company offers. The new website, http://www.advantagervrentals.com, makes booking a motorhome effortless.
When Aleksander Busygin, owner of Advantage Caravans, wanted help establishing his company's Internet presence, he enlisted The Web Guys—a website design company out of Carmel, Indiana. "I've been part of the RV rental industry for years, but I've just recently ventured out on my own," said Busygin. "I'm excited to have a website that showcases the great rentals and services that my company offers." Busygin also values how the Internet search marketing efforts of The Web Guys will make it easier for potential customers to find his services and website on search engines, like Google or Yahoo.
This website caters to every type of user, from the decisive to the contemplative. Consumers who know exactly what they want can immediately link to the reservation inquiry page and submit their request in under a minute. Customers who are still learning and deciding about RV rentals can read about all of the pertinent details on the site. Additionally, anyone with a question can fill out the contact form that's available on the sidebar of every page.
The website isn't the only way to stay connected with Advantage Caravans. The redesign also features social media links to Facebook, Twitter, and Google+. Available at the top of every page, these clickable icons make it easy for consumers to stay up-to-date with news, specials, and upcoming events.
Featuring everything from motorhomes to RVs, the new website makes it easy for users to find what they seek. Streamlined, technologically savvy, and user-friendly, the website is at http://www.advantagervrentals.com.
About Advantage Caravans, LLC
Located in Sacramento, California, Advantage Caravans, LLC serves the entire state with high-quality RV, motorhome, and trailer rentals. Advantage Caravans gives its customers access to a large variety of different makes, models, and styles. For the customers' convenience, it also offers a pickup and delivery service.