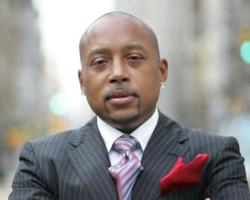 Great Neck, NY (PRWEB) February 29, 2012
VenturePitch 2012 was created to highlight the deep pool of entrepreneurial talent here on Long Island in order to attract more investment capital to the region. Long Island has been overlooked by venture capitalists and investors as a breeding ground for new ideas. VenturePitch2012 plans to bring together entrepreneurs and investors like never before by connecting great ideas with capital to bring new jobs and industries to Long Island. Investors are invited to attend and hear the top 5 presentations pitched to the panel at no cost.
"Our mission is to discover and support emerging business leaders. In today's turbulent and uncertain economy we need more entrepreneurs and small business owners. These creative individuals and small businesses will lead our way to economic recovery. I am certain that we will receive interesting submissions and meet inspiring entrepreneurs as part of this program," said Rob Basso, president of Advantage Payroll Services Long Island and producer of Basso on Business.
For more information, visit http://www.tinyurl.com/vp2012. VenturePitch is produced by Expos Your Business in partnership with Advantage Payroll Services Long Island.
# # #