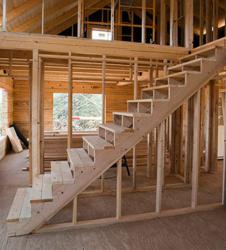 "Housing is like a coiled spring" driven by "a lot of pent-up demand. It is a real source of strength in the economy." ~ Glenn Hubbard, Columbia University School of Business Dean
Minneapolis, MN (PRWEB) April 23, 2013
The Minneapolis Area Association of Realtors summarizing months of positive housing market news of rising home prices and increased demand for building Twin Cites homes. "It's not just a case of less supply and more demand. It's also a function of product mix. When there is a transition from a 50 percent foreclosure market to a 25 percent foreclosure market, home prices inevitably rise because there are fewer low-priced homes in the sales mix," states The Skinny's report on Minneapolis new home sales.
Flexibility is one strongest advantages of building a new construction home; it is a great time to maximize buyer's advantages.
Jenna Thuening, owner of Home Destination, finds: "The demand for new and existing homes for sale is greater than the Minneapolis housing inventory supply. Some homeowners can't find what they want listed and decide to build. You can choose your home's layout that work well immediately, while planing for future needs at the same time."
"Buyer traffic is 25 percent above a year ago when we were already seeing notable gains in shopping activity," says Lawrence Yun, NAR chief economist. "In the same timeframe housing inventories have trended much lower, which is continuing to pressure home prices. The good news is home construction is rising and low mortgage rates are continuing to keep affordability conditions at historically favorable levels. The bad news is that underwriting standards remain excessively tight, while renters are getting squeezed by higher rent."
Home Destination offers tips to help homeowners make building a new home a great experience:
1) Pre-plan And Set A Budget - When the home-buyer knows what they can afford to spend, building a new home begins and ends with more realistically expectations and more achieved goals. It is important for both the lender and homeowner to have confidence that the monthly house payment can be met. Use a mortgage worksheet and begin early.
2) Plumbing and Electrical For Later Expansion - Planning to build a home in stages may include roughing-in plumbing and electric for later adding an attic, basement bathroom or kitchenette. Siting the home's growing needs when drawing up blueprints accommodates for a bigger footprint when ready for the next building phase.
3) Garage Spaces With Multipurpose Functions - A well-organized garage that multi-tasks is highly valued by new home buyers. A double-deep garage can be walled-off later to add space for a mother-in-law apartment, workshop, exercise room or bathroom.
4) Kitchens Planned for Future Updates - Homeowners often decide to add additional kitchen features at a later time to minimize initial costs. However, plan from the start to add extra plug-ins for a well-organized functional kitchen with tons of storage. Build a broom cupboard in the pantry or laundry room to tuck all the cleaning items out of view and reach of younger children.
5) Bedroom Closets - Many homeowners wish they'd included more closet outlet. According to Realtor's 2013 Home Buyer Preference Survey, 86 percent of home buyers want walk-in master bedroom closets fully equipped for an organized home. The number and size of closets continues to grow in home trends, including several 4-plug outlets versus too many 2-pluggers.
6) Home Buyers Prefer Eat-In Kitchens - While luxury homes feature formal dining rooms, Real estate trends for 2013 show that families seeking mid-sized homes prefer an eating right in the kitchen.
7) Ask The Builder - An experienced builder knows the life of a new home is an agile journey, and has advice to help build right, incorporate features now that will make life easier when it comes time to add amenities down the road.
8) Build to Sell - A carefully chosen layout considers that a new homeowner may want to switch a butler's pantry into a study or home office. Or make multiple bedrooms from a few. Workout rooms can become libraries or a play room. Garages can go from two-car spaces with a shop to a three-car with little trouble.
"Knowing the approximate costs of building a new home, and cluing in to the little things that made a difference, and building with a flexible layout in mind, helps families modify their building plans now and later to stay on budget and love the home they own in the end", adds Thuening.
When determining whether to buy a previously owned Minneapolis home for sale, or to build a new home, Home Destination can help prospective home buyers make a well informed choice.