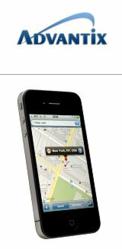 There are countless millions of dollars lost each year due to companies not paying closer attention to their wireless bills. Advantix is here to reverse that trend.
Richardson, TX (PRWEB) June 21, 2011
Advantix Solutions Group and telecom master agent Telarus, Inc. have entered into a mutually exclusive partnership for sales of Mobile Telecom Management Services to large-scale enterprises and corporations throughout the United States. The agreement will open the door for hundreds of independent carrier sales agencies to provide wireless optimization, mobility management, help desk, and specialized consulting solutions to their business clientele by reducing and renegotiating wireless bills and managing wireless contracts and handsets.
"I am excited about our exclusive partnership with Advantix", said Adam Edwards, President of Telarus. "Advantix brings wealth of experience and expertise that our agents will be able to draw upon when they discover commercial cellular phone and mobile data opportunities going forward; opportunities that, in the past, they'd walk away from."
"The wireless world can be very complicated, and most traditional telecom sales agents have yet to develop that area of the business," added Lance Akins, Telarus VP of Sales. "Telarus agents will now have the opportunity to earn commission on a product that reduces their customer's wireless bills and optimizes their wireless handsets, opening the door to new customers and opportunities that, without Advantix, would not be possible."
As part of the new arrangement, Advantix will review the bills of Telarus' agents' clients and submit a report of suggested savings. The Telarus agent can then order the necessary phones and plans from the recommended mobility provider and receive a full commission from that carrier. Agents will likewise receive a commission on audit and management fees charged by Advantix itself.
Both Telarus and Advantix share a common legacy of leveraging technology to perform research on carriers. Advantix CIO Josh Lipton said, "It is evident that both Telarus and Advantix are committed to a vision that combines innovation through technology with a deep understanding of the importance of a service first philosophy. We believe that technology not only produces better results, but that it also enables our support teams to dedicate more time to our agents and their needs for the important matters."
The unique, patented pricing tools developed by Telarus, in conjunction with the unrivaled customer service, clarity, and detail of Advantix Solutions Group's Mobility Management Services are expected to lead to significant positive growth for both companies in the coming year.
If you are interested in becoming a Telarus agent to gain access to Advantix, please contact Justin Chugg at (877) 346-3232 or visit http://www.telarus.com for more information.
About Advantix Solutions Group
Advantix Solutions Group is a global leader in Mobile and Fixed Telecom Management services. Key service offerings include: audit and recovery, optimization, contract negotiation, invoice management, cost containment, procurement, help desk, customized reporting, and dedicated administrative support. Advantix delivers unparalleled solutions that empower our clients to take control of their entire telecommunications infrastructure. For more information about Advantix, visit http://www.advantixsolutions.com
About Telarus
Telarus, Inc. is a leading telecom agent who works with 30 carrier service providers and 250 independent telecom sales agencies nationwide. Established in 2002, Telarus leverages GeoQuote, a patented real-time quote engine, to provide near instant pricing for transactional services, including T1 and t1 line providers. Large deal support is offered by Telarus' award-winning team of veteran carrier experts that help agents improve their sales of complex solutions. Telarus was named the top master agent by the members of the Telecom Association in 2008, 2009, and 2010.
###