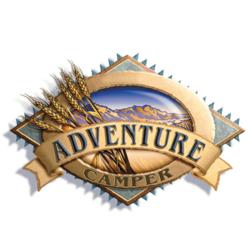 We have so many outstanding rentals that we wanted to make it easy for people to find us online.
DENVER, Colo., and JACKSON, Wyo. (PRWEB) May 22, 2013
Adventure Camper Rentals redesigned its website, making it easier for consumers to find it on the Internet and make reservations quickly. The website's simple interface displays the various models, amenities, and rates of the campers. The website is http://www.adventurecamper.com.
Adventure Camper Rentals offers a variety of services, including van and SUV rentals, camper rentals and sales, and mechanical services.
"We have so many outstanding rentals that we wanted to make it easy for people to find us online," said owner Ray Reeves. "We also wanted to give the website an adventurous, outdoorsy feel to mirror the types of vacations that we offer."
However, facilitating reservations isn't the only thing the website does. It also functions as a one-stop shop for families planning a trip out West. Consumers can find everything from a video that shows how to set up a pop-up camper to information on dozens of the West's best destinations. It also features detailed packing lists, advice on how to tow a camper, and helpful answers to frequently asked questions.
The website isn't the only way to stay connected to Adventure Camper Rentals online. It also includes clickable links to several social media sites where the company's Facebook, Twitter, YouTube, and Google+ pages offer videos, company updates, and information about upcoming events. Users can also subscribe to the RSS feed and receive blog posts about vacation ideas and online specials. These media give customers access to the latest information at the click of a button.
To build the website, Adventure Camper Rentals enlisted the help of The Web Guys. Specializing in Internet search marketing, The Web Guys create custom websites designed to solidify a company's online presence and boost business.
"We chose The Web Guys because they build visually appealing websites with valuable content," said Reeves. "They also know how to design a website so it is better positioned in the search engine results. Our new website will be an asset to both us and our clients."
About Adventure Camper Rentals
Adventure Camper Rentals has provided high-quality camper and travel trailer rentals since 1996. It's also one of the few companies that offers combination rentals — a camper and a vehicle to tow it with in one convenient package. It has locations in Jackson, WY, and Denver, CO. To learn more about Adventure Camper Rentals, go to http://www.adventurecamper.com/ or call (800) 250-3184.