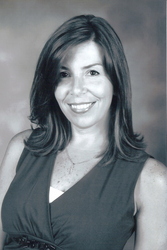 I was lucky to be able to spend those early years with my girls and now my son while doing what I love
Gloucester, MA (PRWEB) March 2, 2009
Entrepreneur and Mom, Beth Costanzo, has come a long way since opening her home to 10 preschoolers nearly 14 years ago. She has successfully expanded her preschool to accommodate and educate children from over 80 families in and around Gloucester, Massachusetts. Costanzo has taken the curriculum that she and fellow educators created, and developed an interactive educational program called The Adventures of Scuba Jack. The program makes her preschool curriculum available to educators, daycare providers and parents on a national level.
Beth Costanzo started her preschool at her Gloucester home in an effort to be closer to her 2 daughters. Today she is a mother of 3 and a successful teacher/owner of Majestic Harbor School in Gloucester. "I was lucky to be able to spend those early years with my girls and now my son while doing what I love" says Costanzo. As an educator, Beth wanted to provide her students with a high quality education that would not only prepare them for Kindergarten but would excite and stimulate their young minds. "I had a hard time finding a curriculum that met my standards" Beth recalls. She began developing her own curriculum, activities and projects based on the guidelines set forth in the Massachusetts Curriculum Frameworks. The children flourished. It occurred to Beth that other teachers, parents and daycare providers would benefit from the lessons she had developed. With the help of fellow educators, she began to conceptualize a way to educate preschool children on a larger platform. The Adventures of Scuba Jack was born.
The Adventures of Scuba Jack (ASJ) is a DVD series which simulates a typical day at preschool, with a few exciting differences: Children are visited by various characters throughout their day who teach both scholastic and moral lessons. They are also taken on amazing adventures outside the classroom by their tour guide, Scuba Jack. If that wasn't enough, parents and caregivers are able to access and download the projects and activities being completed by the students in the video via The Adventures of Scuba Jack website - http://www.adventuresofscubajack.com.
Beth and her team of professional moms at the Adventures of Scuba Jack are currently nominated for 2 competitions with StartUp Nation. The Leading Moms in Business Competition, sponsored by Ladies Who Launch, is a competition for entrepreneurial moms who have developed a unique product or service. The finalists are determined by the amount of votes each contestant receives. The Elevator Pitch Competition is a submitted video pitch to investors. The Adventures of Scuba Jack has entered this competition with the hope of acquiring funding to further the growth of the company and continue the development of high quality educational products. Links to the profile pages for each competition are included below. Registration is NOT required for voting. Voters can vote daily until the end of March.
Leading Moms Competition
http://www.startupnation.com/leading-moms-2009/contestant/2771/index.php
Elevator Pitch Competition
(http://www.startupnation.com/elevator-pitch-2009/contestant/4745/index.php)
For more information on The Adventures of Scuba Jack, please visit http://www.adventuresofscubajack.com or contact Beth Costanzo at beth(at)adventuresofscubajack.com
The Adventures of Scuba Jack (http://www.adventuresofscubajack.com) is an educational program designed for preschool children by a successful preschool educator. In addition to the DVD series, supporting preschool curriculum is available for parents and educators to download on the Scuba Jack website.
###