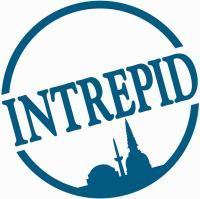 Trekking in Mustang is a model for responsible tourism, because very early on, the Nepalese government realized that the sensitive ecosystem and pristine Tibetan culture would have been completely ruined had they opened it up to the masses
Boulder, CO (PRWEB) May 1, 2008
With the Chinese government's recent closure of Tibet to tourism, travelers may not realize that there are corners of the old Tibet they can still freely travel. Mustang, an autonomous Kingdom on the Nepal/Tibet border is a place so culturally intact that many travelers find it actually more Tibetan than Tibet itself.
Intrepid Travel has created a new, 19-day Mustang adventure tour that provides travelers with a real life Tibetan experience not found anywhere in Tibet these days. One of the easier treks in Nepal, the tour begins with a helicopter ride through the Kali Gandaki gorge, followed by an adventure trek into Inner Mustang and onto the Tibetan plateau.
The goal of the adventure tour is the fabled Lo Manthang, one of the world's last fully-functioning walled cities, more than a week's walk from the nearest road. Stepping into Lo is like stepping out of a time machine into 16th century Tibet.
Mustang gives travelers a glimpse of how Tibet used to be. "When we were there a few years back, simple modern day products like Kool Aid were a revolutionary concept to the people of Mustang,' reflects Glen Spencer, President of Intrepid Travel US, 'Everyone still wore traditional robes and yak wool boots."
Because of Mustang's pristine nature, being a responsible tourism adventure operator is a key concern. Intrepid Travel pays approximately $100/day/person for permits with most of those fees going straight into aid projects directly benefiting the people of Mustang.
"Trekking in Mustang is a model for responsible tourism, because very early on, the Nepalese government realized that the sensitive ecosystem and pristine Tibetan culture would have been completely ruined had they opened it up to the masses," Spencer says.
The Secret Kingdom of Mustang adventure tour lasts for 19 days and costs $2,705 U.S. (plus $360 U.S. local payment). For more information on the Mustang itinerary visit: http://www.intrepidtravel.com/trips/nxu
When booked by June 30, 2008 Intrepid Travel is offering all new adventure tours to Nepal & India at a 10% off discount, for details on terms and conditions please visit http://www.intrepidtravel.com/nepalindia
With over 19 years of experience, Intrepid Travel is one of the world's leading small group adventure tour operators. Intrepid offers over 400 itineraries in more than 90 destinations worldwide. Intrepid trips are designed to go off the beaten track, meet the locals and travel in an unconventional way, joining locals on their transport, in their markets and even in their homes. http://www.intrepidtravel.com
###