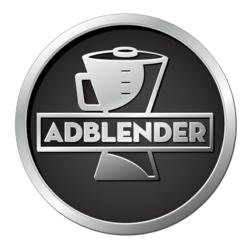 Being honest about how your company began sets a great tone for the future of your brand.
Minneapolis, MN (PRWEB) November 30, 2012
Businesses are now, more than ever, beginning to recognize that successful marketing begins with a successful brand story. Del Monte Agency, through Advertising Blender, reveals in recent blog articles 5 ways in which businesses can to tell their brand's story (part 1) and delves deeper to explain 5 ways to do this through Facebook (part 2). While these tips may sound simple, the results will make them worth learning.
The first article, "5 Ways to Tell Your Brand's Story", explains how you can tell your story using:

The Story of the Company – Being honest about how your company began sets a great tone for the future of your brand. Advertising Blender uses Steve Jobs as an example, who began the story of Apple with honesty, which turned into a story that many could relate to.
Community Stories – Talk about how your employees give back. Del Monte Agency blogs about how they support a program called Art Buddies, which has gotten great feedback from its audience; another great way for your customers to relate to your brand.
Employee Stories – Tell your employees stories as part of your brand's. After all, these people are a part of your brand. This is a great way to give your brand a face, not just another automated ordering system or high tech switchboard that bores customers.
Customer Stories – Tell real-world stories about your product and its impact on the lives of your existing customers. This is one of the most touching ways your brand can tell its story.
Industry Stories – Sharing useful information within the industry, or offering great industry news will show that your brand is a powerhouse brand that is in the know and a leader, reflecting in their loyalty to your brand.
Advertising Blender then reveals the next 5 ways in which Facebook can help to tell your brand's story by:
Being passionate about your brand
Using compassion to engage in your followers
Taking pride in being the underdog
Taking risks to accomplish success
Being the "loveable" company
For more information on ways to tell your brand's story, visit Advertising Blender and contact Del Monte Agency at (800)738-1989. Happy storytelling!
About Advertising Blender:
Advertising Blender is a blog, hosted by Del Monte Agency, that covers all topics in advertising, blending them together to form what we call Ad Blender. This blog features entertaining, informative, opinionated, analytical, and creative articles in various categories: Agency activities, branding, radio & TV advertising, commercials, funny & silly articles, and technical work in online advertising and traditional advertising. Follow our blogs at: http://www.advertisingblender.com and on Twitter, Facebook, Pinterest, and Google+. If you are interested in submitting your blogs, we'll make sure to feature it on Ad Blender. Just contact Del Monte Agency's Social Media Strategist at: (800)738-1989.
About Del Monte Agency
Del Monte Agency is a privately owned full-service Minneapolis advertising agency. Our agency's approach is built on the belief that consumers are not passive; a new proprietary service we call "Non Advertising." By developing strategic relationships, our new Non Advertising concept encourages entrepreneurs and business leaders to bring their visions to the forefront of our cutting edge advertising methodologies that deliver upon prosperity. For more information about Del Monte Agency, please visit http://www.delmonteagency.com or call (800)738-1989.