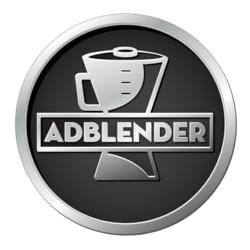 You might think that with only 140 characters available, you can't say much on Twitter ... but that's not the case. Those 140 characters can be put to very effective uses, when you tell the right story, the right way.
Minnetonka, MN (PRWEB) December 03, 2012
Advertising Blender shares insights on how Twitter can help any business share their story using Tweets. With only 140 characters to use, many people find this hard to do. In Del Monte Agency's recent blog, "Using Twitter to Tell Your Brand's Story," the Minneapolis ad agency explains in more detail the following tips on brand storytelling on Twitter.
While Twitter does not allow for businesses to get too elaborate about their company because of its immediate messaging set up, it does open up great possibilities business to share their brand's story in these 4 ways:
1. Play-by-play storytelling: Let your audience in on your day-to-day operations. Some great examples could be to spend a day with an intern or sales executive, coverage from the recent business event the company attended, taking your followers back-stage at seminars, and so on.
2. Up close and personal: Allowing your customers to really know you by talking about hobbies, interests, fun company outings, sharing holiday traditions, and many more. This is content that most followers engage with because they can relate and want to get to know the person behind the logo.
3. Let them have their say: Twitter is a perfect place to converse with customers and followers one-on-one. Answer customers' questions about new products, address customer concerns in personal messages, and then make it a priority to continuously do this.
4. Get the word out: A great way to tell your brand's story is through charitable organizations the company is involved with. People love seeing others give back, and they love to learn how they can give back to. So Tweet about it!
Del Monte Agency does a great job at sharing their brands story using all of these great tips. Since they have adopted these tips, they have seen a dramatic increase in engagement on their Facebook and Twitter pages. Take a try, and see how your brand's story can be Tweeted.
For more information on ways to tell your brand's story, visit Advertising Blender and contact Del Monte Agency at (800)738-1989. Happy storytelling!
About Advertising Blender:
Advertising Blender is a blog, hosted by Del Monte Agency, which covers all topics in advertising, blending them together to form what we call Ad Blender. This blog features entertaining, informative, opinionated, analytical, and creative articles in various categories: Agency activities, branding, radio & TV advertising, commercials, funny & silly articles, and technical work in online advertising and traditional advertising. Follow our blogs at: http://www.advertisingblender.com and on Twitter, Facebook, Pinterest, and Google+. If you are interested in submitting your blogs, we'll make sure to feature it on Ad Blender. Just contact Del Monte Agency's Social Media Strategist at: (800)738-1989.
About Del Monte Agency:
Del Monte Agency is a privately owned full-service Minneapolis advertising agency. Our agency's approach is built on the belief that consumers are not passive; a new proprietary service we call "Non Advertising." By developing strategic relationships, our new Non Advertising concept encourages entrepreneurs and business leaders to bring their visions to the forefront of our cutting edge advertising methodologies that deliver upon prosperity. For more information about Del Monte Agency, please visit http://www.delmonteagency.com or call (800)738-1989.