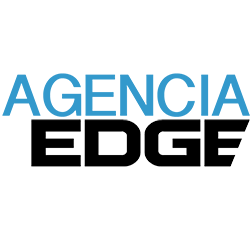 Over 15 years of combined online digital marketing experience
Lima. Peru (PRWEB) May 06, 2013
Agencia Edge is the latest addition to a fleet of companies looking to grow roots in one of South America's busiest countries. The tech boom is officially hitting Peru and directly in the heart of it lies a strong and able web design and digital marketing company with plans to further develop the landscape of this high trafficked demographic.
LaRazon, ElMen, ElChino, and TodoSport are just a few newspaper based websites built by the Agency's development team to provide a better user experience and more efficient ad serving and ad tracking platform for partners.
http://LaRazon.pe would become the website address for Diario La Razon, a newspaper focused on news about politics, business, national and international news, as well as sports and other various categories.
http://ElMen.pe is a Journal for Men, a popular approach, orienting much information on pensions, Fonavi, retirees, policy issues, and national entertainment.
http://ElChino.pe is the website for the newspaper El Chino. This popular paper consists mostly of entertainment and unusual notes. Made up mostly of entertainment news that covers unusual occurrences from around the world and as well as some of the most engaging content.
http://TodoSport.pe is the All Sport Newspaper. One of the very first sports newspapers covering not only Peruvian futbol, but, tennis, volleyball, motorsports and all other general sports news both nationally and internationally.
Agency Edge specializes in managing and developing ad campaigns within the portals. As manifested on the website: "We entered the market with former digital marketing experience combined over fifteen years in the U.S. and Latin markets. Emphasizing both increasing conversion rates through web analytics as well as creating creative material that encourages Internet users; always keeping in mind the user experience (UX) ".
Due to its recent entry into the web market, the content network is launching a campaign that allows its top 20 advertisers to enjoy certain benefits such as: Discounts for CPM and CPD advertising plans, as well as tips on responsive pages that cater to mobile and tablet users.
For more information contact Agencia Edge below:
Rafael Horna
AgenciaEdge.com
publiciad(at)agenciaedge(dot)com
USA: (813) 426-3699
PERU: (511) 637-8161