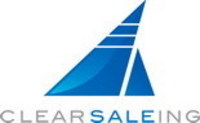 Based on extensive research that ClearSaleing has conducted, and with the input of Purush and the Vetra Analytics team, ClearSaleing has developed scientifically sound attribution models that are proven to help marketers pinpoint the ROI of every online advertising touch point
Columbus, OH (PRWEB) May 1, 2009
Attribution management is one of the most talked about--and misunderstood--topics in today's online marketing environment. Agencies, e-tailers and advertisers are under increasing pressure to perfectly allocate every online ad dollar, but many are uncertain as to how to most effectively address the problem. Advertising portfolio management software provider ClearSaleing, Inc. today announced it has opened registration for a free webcast that it hopes will correct attribution management misconceptions, while giving marketers scientifically sound ways to accurately measure an ad's influence.
ClearSaleing's complimentary 'Attribution Management Forum 3.0: How To Build Accurate Models To Solve Attribution' webcast, which will take place on Tuesday, May 5 at 1PM EDT, will feature a joint presentation by attribution experts Adam Goldberg, ClearSaleing co-founder and Chief Innovation Officer and Dr. Purush Papatla, President of Vetra Analytics. There is no cost to attend the webinar, but advance registration is required; visit event host Search Marketing Now to register.
"Based on extensive research that ClearSaleing has conducted, and with the input of Purush and the Vetra Analytics team, ClearSaleing has developed scientifically sound attribution models that are proven to help marketers pinpoint the ROI of every online advertising touch point," Goldberg said. "With an increasing percentage of ad dollars being spent on social networking and blogging activities, having the ability to accurately determine the value of these 'passive' opportunities is key to a company's continued success. The attribution models we will present in the webcast offer marketers real-world solutions to tracking and determining the success of these 'hard to track' online mediums."
The Attribution Management Forum 3.0 webcast will provide attendees with statistics-based models for properly attributing profit to specific online advertising expenditures. To learn more about attribution management or to find out about previous Attribution Management Forums, please visit http://www.AttributionManagement.com.
About Vetra Analytics
Vetra Analytics is a marketing analytics consulting firm that specializes in R&D for Marketing Analytics. Vetra also offers a number of model-driven dashboards to harvest consumer sentiment from online conversations. Created by Dr. Purush Papatla, Ph.D., the Vetra team brings years of global consulting and publishing experience to its clients. With this leadership, Vetra has the ability to dig deep into your data repositories or the Internet to locate key insights that can enhance your customer satisfaction and ROI on marketing efforts. For more information, please visit http://www.VetraAnalytics.com.
About ClearSaleing
ClearSaleing's advertising portfolio management platform helps marketers identify ways to more effectively and profitably allocate ad spend across a complex mix of online advertising investments. ClearSaleing's technology enables attribution management through its patent-pending Purchase Path technology. Purchase Path accurately attributes profit (ROI) across the multiple marketing touch points that contribute to and influence a sale.
ClearSaleing is a thought leader in the growing scientific field of attribution management and founder of the Attribution Management Forum, the profession's e-community for interactive marketers.
ClearSaleing's unique ability to give marketers telescopic insight into their online ad investment is attracting major brand customers such as American Greetings and Nationwide Insurance. The company was founded in 2006 and is headquartered in Columbus, Ohio. For more information, please visit http://www.ClearSaleing.com.
###