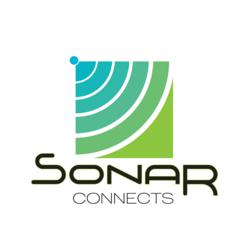 We hired SONARconnects to take our recruitment efforts to new heights.
Atlanta, GA (PRWEB) March 27, 2012
Premier Healthcare Professional (PHP), a global travel nurse recruiting firm, hired advertising agency SONARconnects to develop and execute it's worldwide marketing strategies. SONARconnects creates, refines and reinforces brands and corporate identities through what ever medium it takes to integrate messaging into peoples lives. Our work connects consumers to places and experiences while creating and or reinforcing relationships with a particular brand. Technology has changed the way we communicate and showing brands how to leverage technology is at the core of our advertising and marketing solutions.
Company president Scott Dunn says, "Know, Like and Trust. We believe this is the foundation on which great brands are built. We help our clients build Know, Like and Trust by developing lines of open communication with their target market. Technology has changed advertising from simply telling and selling to engagement. Listening, understanding and adapting to your customers needs is vital to a company's prosperity and success."
To that end, PHP president Chris Eales said, "We hired SONARconnects to take our recruitment efforts to new heights. Like PHP, SONARconnects is large enough to conduct business on a global scale while small enough to offer us the personalized services we require for our campaigning efforts."
SONARconnects utilizes a combination of media to devise advertising strategies specific to each client's objectives. In a fresh departure from stale advertising tactics, SONARconnects builds relationships along a multitude of platforms and propels conversations for both short-term gains and to secure a company's longevity among its client base.
Premier Healthcare Professionals (PHP) is one of the oldest traveling nurse recruitment agencies in America and also has offices in Europe, South Africa, and Australia. Chosen as the number one travel nursing company by Highway Hypodermics again in 2011, this privately owned company boasts that it provides its healthcare professionals with the best pay and benefit packages in the marketplace. It also offers a unique build-your-own benefits packages to its nurse-hires.
"With over 20 years as a boutique travel-nursing firm, we've established relationships with community and metropolitan hospitals around the globe. We look forward to our partnership with SONARconnects to help us expand our reach in the nursing sector to fill the incredible job opportunities we can offer," says Eales.
For more information, log on to SONARconnects or call (404) 663-3997. To learn about current travel nurse opportunities with PHP, visit Premier Healthcare Professionals or call (678) 460-1008.