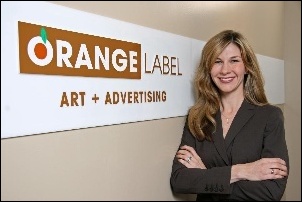 Throughout our 35 years of operation, we've been synchronized with the identifying characteristics and qualities of the region--namely, lifestyle, energy and innovation
NEWPORT BEACH, Calif. (PRWEB) March 27, 2007
"Throughout our 35 years of operation, we've been synchronized with the identifying characteristics and qualities of the region--namely, lifestyle, energy and innovation," explained Ian Crockett, president of Orange Label Art + Advertising. "The move to Orange Label Art + Advertising reflects our success with clients where our team incorporates those qualities and uses an inspired mixture of art and advertising to create a powerful brand."
Crockett, along with Reiter, suggest that the re-branding will position the agency for a unique opportunity in which their team can blend direct response expertise, media savvy and creativity to develop integrated marketing solutions and measurable results for clients. In an increasingly volatile and demanding industry, such as marketing and advertising, the agency's passion is using their creative instincts to unlock the "essence" of a client's brand to accelerate the client's cash flow, revenue streams and marketplace leadership --goals that honor the vision and heritage of early Orange County growers.
"When California's citrus growers began teaming up with lithographers to create colorful crate labels back in the 1880s, they were using the labels as advertising posters to differentiate themselves from their competition," said Reiter. "In that same vein, the new brand of Orange Label Art + Advertising will provide effective identification and differentiation. Just like the growers, who gained instant brand recognition in situations that required split-second decision-making, we're poised for the same."
ABOUT ORANGE LABEL ART + ADVERTISING
Orange Label Art + Advertising, formerly Hunter Barth, is one of Orange County's longest-standing privately held advertising agencies. Founded in 1972, the advertising agency currently represents clients from across the United States, in a broad range of specialties. Orange Label Art + Advertising is the industry leader in document imaging marketing and advertising and works with both large regional dealers and major international manufacturers. The agency principals are Wes Phillips, Ian Crockett and Rochelle Reiter. Key differentiators for the company include its 'Orange Exploration' approach to fact-finding, powerful 'View from the Field' research technique, and 'The Juice' different-and-better client branding method. Orange Label Art + Advertising specializes in a variety of branding and direct response media vehicles including print, radio, TV, direct mail, new media, online and outdoor advertising. For more information about Orange Label Art + Advertising, visit http://www.OrangeLabelAdvertising.com.