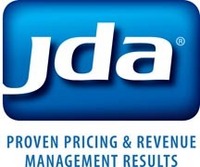 The complexity of the business in managing inventory on approximately 5,000 radio stations across the United States requires advanced technology
Scottsdale, AZ (PRWEB) October 12, 2010
The economic turmoil of recent years has made media buyers more discerning than ever. At the same time, buyers have been presented with a dizzying array of new advertising and distribution options now that the digital revolution is in full swing. As a result, getting a greater return on advertising investment is more important than ever. Pricing and revenue management capabilities offer media executives the means to satisfy ROI conscious buyers with precision in balancing inventory and demand from perishable ad space.
JDA customer Westwood One Radio Networks, Inc., one of the largest producers and distributors of radio programming in the United States, will be speaking at the 6th Annual Revenue Management & Price Optimization Conference at the Georgia Tech Global Learning Center in Atlanta on October 14-15. Westwood One's Senior Vice President and Chief Information Officer Luis Rodriguez will offer an in-depth presentation on media industry trends and how the company leverages JDA's revenue management and optimization technology to maximize its advertising inventory utilization and financial performance. Conference attendees will learn firsthand how this industry leader streamlined and automated complex proposal processes and transformed its business.
As a leadership sponsor of the event, JDA® Software Group, Inc. (NASDAQ: JDAS) will showcase its extensive experience working with companies in the media industry to deliver proven solutions that help to optimally allocate spots to advertising plans, manage rates, improve sales effectiveness and improve advertising inventory utilization.
"The placement of commercial spots is a daunting and time-consuming process, especially in radio. The complexity of the business in managing inventory on approximately 5,000 radio stations across the United States requires advanced technology," said Luis Rodriguez, senior vice president and chief information officer, Westwood One. "Utilizing the JDA® Media Commercial Proposal Optimizer engine, Westwood One is delivering the best service and most precise inventory allocation to our clients. We look forward to identifying additional revenue opportunities on top of the proven results that the JDA solutions have already delivered."
"Media companies are facing a tough uphill battle with decreased advertising spend resulting in even more competition among media companies battling for a smaller advertising budget," said John Huettel, group vice president, Pricing and Revenue Management Group, JDA Software. "As a sponsor of Georgia Tech's Revenue Management & Pricing Optimization Conference, we are excited to have Westwood One share how the company has used JDA's sophisticated solutions to increase profitability and efficiency while decreasing distressed inventory."
JDA offers the following best practices to help media companies optimally solve pricing and revenue management challenges and capture growth opportunities:

Balance anticipated demand. Companies looking to optimize oversold programs and minimize the risk of undersold programs must effectively manage advertising inventory and prices at a more granular level. To achieve this, JDA recommends that media companies seek a greater understanding of the relationship between the anticipated demand and capacity available to sell, allowing for more effective pricing that balances demand, increasing overall revenue and profit.
Optimize your pricing strategy to maximize ad revenue. Companies can evaluate millions of pricing scenarios to determine the optimal pricing strategy based on capacity, actual bookings, projected bookings and business rules. Further, companies can increase advertising revenue by optimizing pricing for high- and low-demand spots.
Optimize complex sales proposals. JDA advises that media companies improve the efficiency of generating quality proposals by utilizing advanced media revenue technology that reduces time and manual efforts. This technology can automatically allocate spots to advertising plans, as well as consider all feasible options before recommending the optimal solution. Quickly producing top-quality proposals can more closely meet the objectives of your advertisers, as well as increase the value of your inventory.
Learn more about how JDA Pricing and Revenue Management solutions helps companies in the travel, transportation, hospitality and media industries achieve real results.
About JDA Software Pricing and Revenue Management Group
JDA Pricing and Revenue Management Group, a global business unit within JDA Software, is a leading provider of Price Sensitive Revenue Management™ solutions that help companies improve profits by balancing supply and demand through innovative forecasting, pricing and revenue management. For more than 25 years, companies in the travel, transportation, hospitality and media industries have benefited from the ongoing innovation and deep domain expertise from JDA. Learn more about JDA Pricing and Revenue Management.
About JDA Software Group, Inc.
JDA® Software Group, Inc., The Supply Chain Company®, is a leading global provider of innovative supply chain management, merchandising and pricing excellence solutions. JDA empowers more than 6,000 companies of all sizes to make optimal decisions that improve profitability and achieve real results in the discrete and process manufacturing, wholesale distribution, transportation, retail and services industries. With an integrated solutions offering that spans the entire supply chain from materials to the consumer, JDA leverages the powerful heritage and knowledge capital of acquired market leaders including i2 Technologies®, Manugistics®, E3®, Intactix® and Arthur®. JDA's multiple service options provide customers with flexible configurations, rapid time-to-value, lower total cost of ownership and 24/7 functional and technical support and expertise. To learn more, please visit JDA Software, e-mail info@jda.com or follow JDASoftware on Twitter
This press release contains forward-looking statements that are made in reliance upon the safe harbor provisions of the Private Securities Litigation Reform Act of 1995. Forward-looking statements are generally accompanied by words such as "can," "will," "ensure," "help," "enable" and "expect" and other words with forward-looking connotations. In this press release, such forward-looking statements include, without limitation, comments that certain solutions and strategies will deliver certain benefits to companies in the media industry. The occurrence of future events may involve a number of risks and uncertainties, including, but not limited to: (a) our solutions may not perform exactly as we anticipate and the strategies may not lead to desired results; (b) there may be implementation and integration problems associated with the solutions and strategies; and (c) other risks detailed from time to time in the "Risk Factors" section of our filings with the Securities and Exchange Commission.
"JDA" and "Price Sensitive Revenue Management" are trademarks or registered trademarks of JDA Software Group, Inc. Any trade, product or service name referenced in this document using the name "JDA" or "Price Sensitive Revenue Management" is a trademark and/or property of JDA Software Group, Inc.
###