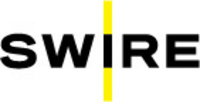 We're thrilled to have the opportunity to expand our team and operations despite the difficult economic conditions that the industry is facing
Glendora, Calif. (PRWEB) October 26, 2009
SWIRE, an evolved marketing communications agency, today announced it has opened offices in the Washington, D.C. area (Reston, Va.) and Denver in order to serve its growing client roster. In addition, the agency hired Steven Seybold as Interactive Creative Director to lead the Denver office. This staffing and network expansion comes on the heels of SWIRE's fourth straight year of triple digit revenue increases, due both to organic growth and the addition of several new clients.
"We're thrilled to have the opportunity to expand our team and operations despite the difficult economic conditions that the industry is facing," said Zack Swire, founder and president of SWIRE. "SWIRE's consistent growth really validates our evolved, harmonized approach to marketing. We're proud to have built a successful business by delivering more powerful and meaningful results for our clients."
SWIRE, which serves clients such as Cox, Bolton, Insight Business, Comcast, NAMIC, Time Warner and CTAM West, will run its analytics operations out of Washington, D.C. under the direction of Mark Snow, who joined the firm in 2008 with an extensive background working with Fortune 500 companies in the communications industry. SWIRE's analytics capabilities include marketing strategy, media planning services, market opportunity analysis, acquisition and retention strategy consulting, marketing performance analysis, statistical modeling, and market segmentation. The office also acts as SWIRE's media planning base for both traditional and digital media.
The Denver office will provide clients with complete interactive services from information architecture strategy to digital media design. Seybold, who will lead the Denver office, comes to the agency from Fox Interactive Media where he led the design team for AmericanIdol.com. Prior to Fox, Seybold managed the redesign of Evite which helped the popular invitation site increase its page views to more than 100 million per month.
Seybold joins an already substantial team of industry veterans which includes Lee Chaffin, vice president of client solutions, who came to SWIRE from Viacom's BET Division with 20 years of experience in the media and entertainment industries; Joe Burke, vice president of creative marketing who has worked with prominent brands such as Disney, Wet Seal and Fox Sports; and Brenda Voorting, director of client solutions, who brings more than 13 years of national marketing experience in the retail and food industries to SWIRE.
About SWIRE
SWIRE is an evolved marketing communications agency that harmonizes art and science together in order to deliver more powerful results to its clients. SWIRE's team, which is comprised of industry veterans who offer valuable inside knowledge about their clients' business, delivers bold creative based on meaningful insight that is generated by its proprietary analytics process. Founded in 2005, SWIRE is based in Glendora, Calif., and has offices in New York, Washington, D.C. and Denver. For more information, visit http://www.goSWIRE.com.
# # #