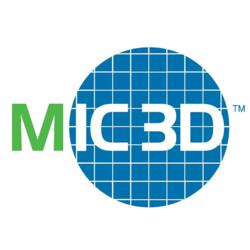 We are very pleased with the formation of an advisory board to help take the monolithic 3D disruptive innovation to the next level
San Jose, CA (PRWEB) April 03, 2013
MonolithIC 3D Inc., a Silicon Valley leading 3D-IC start-up, announced the formation and appointment of two members to its corporate Advisory Board today. The new members are leading scientists in the field of monolithic 3D ICs. They are Sung Kyu Lim, Associate Professor at the School of Electrical and Computer Engineering at Georgia Institute of Technology and Bipin Rajendran, Assistant Professor in the Department of Electrical Engineering at I.I.T. Bombay. The board will provide valuable perspective and counsel to the executive team at MonolithIC 3D in the areas of business development, technology issues and future road map.
"We are very pleased with the formation of an advisory board to help take the monolithic 3D disruptive innovation to the next level," said Zvi Or-Bach, President and CEO of MonolithIC 3D Inc. "Dr. Sung Kyu Lim and his Georgia Tech team are leading the research of monolithic 3D physical design and analysis tools and would add the EDA aspect to our innovation efforts". Or-Bach added: "We are honored to add Dr. Bipin Rajendran to our team. His research work at Stanford University under Prof Fabian Pease had provided early validation that monolithic 3D could become possible and practical. We are looking forward to help carry this vision into the semiconductor industry, now that dimensional scaling has reached its diminishing returns phase."
Dr. Sung Kyu Lim and his team at Georgia Tech, are leading the research into physical design and analysis of monolithic 3D devices. His team recognized early on the importance of monolithic 3D IC for the future of the semiconductor industry. His team's research focus is on architecture, circuit design, and physical design automation for monolithic 3D ICs. His work was nominated for the Best Paper Award at ISPD'06, ICCAD'09, CICC'10, DAC'11, DAC'12, and ISLPED'12. He has been leading the Cross-center Theme on 3D Integration for the Focus Center Research Program (FCRP), Semiconductor Research Corporation (SRC), since 2010. Dr. Lim is a senior member of the IEEE. With over 181 publications and many published books, Dr. Lim is one of the most active researchers in 3D IC field.
"We been working on design tool and analysis for monolithic 3D IC for many years as it is clear to us that it is an important technology for the future of the semiconductor industry," said Dr. Sung Kyu Lim. "We are excited in joining forces with the MonolithIC 3D team which seems to be the most aggressive innovators for practical and effective monolithic 3D technology."
Dr. Bipin Rajendran's work at Stanford University provided an early indication that monolithic 3D devices could become feasible and practical. He has many years of research experience on the physics and technology of nansocale devices, and is currently an Assistant Professor in the Dept. of Electrical Engineering, I.I.T. Bombay, India. Dr. Rajendran specializes in biomimetic engineering & computation, novel materials & devices for memory/logic applications, three-dimensional & heterogeneous integration. He was a Research Staff Member at IBM T. J. Watson Research Center in NY from 2006 to 2012 during which his work focused on non-volatile memory technologies and neuromorphic computation. He also assisted in the design and development of CAD algorithms for IC fabrication as a Research Consultant at the Department of Computer Science, IIT Kharagpur from 2000 to 2001.
"Our early work showed that monolithic 3D devices are feasible, and I am very pleased to join the MonolithIC 3D advisory board to help move the idea from concept to reality," said Dr. Bipin Rajendran. He adds, "Similar to how our brain leverages a 3-dimensional architecture for performing computations efficiently, I believe future Silicon based machines will employ monolithic 3D techniques to maintain its performance improvement trends. I hope to continue to contribute to this most important technology innovation."
About MonolithIC 3D Inc.
MonolithIC 3D Inc. has more than 80 issued and pending patents on the technology, design and architecture of monolithic 3D-ICs. The company has pioneered single crystal silicon based monolithic 3D-ICs for logic, memory and optoelectronic applications. Its business model involves licensing technology to existing semiconductor manufacturers. Further information about MonolithIC 3D Inc., including detailed technical information, can be found at its website.
###