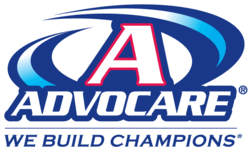 Kids will suffer if mom is suffering. Take this time of year as a great opportunity to refresh yourself.
Bellingham, WA (PRWEB) August 28, 2012
Moms Who Wine, the bold and aromatic blend of confessions and humor from a ripe and balanced working mom—aged 34 years, is encouraging moms to get 'back-to-you' as kids go 'back-to-school'. Moms Who Wine network of working (we all work!) moms, is taking the new school year as an opportunity to start fresh with the Advocare 24 Day Challenge.
Moms Who Wine is a blog and social networking community on Facebook and twitter. As an outlet for working moms to vent about all things frustrating in life, this network of hard-working ladies normally turn to wine, or jokes regarding wine, to get through the week. But as the new school year approaches, it's not only the time for kids to get back to healthy habits and routines, but for moms to do the same.
"The worst thing a mom can do is not take time for herself," says Moms Who Wine blogger/entrepreneur Erin Lundstrom. "Kids will suffer if mom is suffering. Take this time of year as a great opportunity to refresh yourself."
The AdvoCare 24 Day Challenge is the best way to start a weight loss regimen regardless of goals--fat loss, muscle gain, energy or improved overall lifestyle. Distributors work with personal goals within anyone's budget. Distributors will follow up by providing additional documentation and a cookbook along with additional meal ideas.
AdvoCare is a leading health and wellness company with celebrity endorsers including Drew Brees. The AdvoCare product line includes products for getting trim, improving performance and overall wellness. The phenomenal results from using AdvoCare products make it an exciting business opportunity for those looking to earn income.
Author Erin Lundstrom says, "Join us for the challenge! We are in it together and will be documenting our progress, sharing recipes and offering support all along the way!"
About Moms Who Wine
Blogger, editor and freelance writer Erin Lundstrom created Moms Who Wine blog and Facebook page as a way to connect with working moms around the world to offer support, encouragement and humorous stories. Erin is also an independent distributor of the AdvoCare line of nutritional supplements. Married for 10 years and mother to a 6 year old boy and 3 year old girl, Erin is aware of the issues that affect working moms and is eager to provide a voice to these concerns.
For more information visit momswhowine.me or advocare.com/120315490
Follow Moms Who Wine on Facebook and Twitter @momwhowines.
Contact:
JuiceBox PR
Juiceboxpr(at)gmail(dot)com