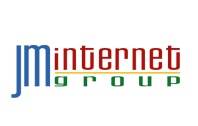 What's unique about our Google AdWords training is its objectivity.
Los Angeles, CA (PRWEB) April 06, 2013
The JM Internet Group, a provider of SEO and AdWords training for small business, is proud to announce that its revised tutorial post on Google AdWords coupons and vouchers tops the list of its most popular pages. In March, alone, the tutorial post was responsible for 3,178 visits to the JM-seo.org website. This is a clear indication of the hunger in the small business marketing community for tips and tricks on SEO, AdWords, and Social Media marketing.
"What's unique about our offerings on Google AdWords is our objectivity," explained Jason McDonald, director of the JM Internet Group. "While Google itself offers official AdWords classes and courses, and other SEO companies offer courses and trainings in SEO - we are unique in combining AdWords training under the umbrella of our larger SEO and Social Media marketing training. Beyond just identifying the vouchers and coupons for AdWords (especially the new 2013 AdWords coupons and vouchers), we put it into context."
For more information, go to -

AdWords Training by the JM Internet Group
AdWords is Google's pay-per-click advertising program. An advertiser pays if, and only if, web surfers click on their ads. Many people think of SEO and AdWords as in opposition to each other, whereas in fact the two can (and should) work together. For example, by measuring the rank of a company for its target keywords on the non-paid organic listings on Google, one can then turn on or off AdWords advertising - thereby increasing the return on investment. In addition, many of the keyword discovery strategies taught by the JM Internet group are relevant for AdWords as well. Finally, it is commonly accepted that strong SEO performance on Google search tends to bolster AdWords performance and vice-versa.
Ten Resources on Google AdWords, Beyond Just AdWords Coupons
The ten resources for Google AdWords explained are as follows. First, of course, the Google AdWords coupons and vouchers. Here the tutorial explains how to get Google AdWords coupons worth up to one hundred dollars. Second, the tutorial explains the three basic AdWords 'gottchas,' or common beginner errors that can cost money. Third, the post explains strategies for identifying non-paid AdWords opportunities. Fourth, it identifies how to get help with Google AdWords, including telephone support (which is often hidden by Google). Sixth, the 'learn with Google' program is evaluated. Seventh, the official AdWords blog is identified and discussed as a resource. Eighth, AdWords certification is explained. Ninth, the AdWords editor is evaluated as a tool for managing multiple AdWords accounts. And, tenth, the new Google AdWords communities are explored.
About JM Internet Group
The JM Internet Group provides SEO, Social Media Marketing, and Google AdWords training and courses for busy marketers and businesspeople. Online search engine optimization training helps explain keywords, page tags, link building strategies and other techniques needed to climb to the top of search engine rankings for Google, Yahoo, and Bing. The teaching methodology is hands on, with live examples and discussions, taught from the convenience of each student's computer.
Contact:
JM Internet Group, Media Relations
Web. http://www.jm-seo.org/
Email. jm.internetgroup(at)gmail(dot)com
Tel. +1-510-713-2150