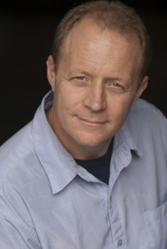 Drivers and families won't be "caught in the cold" this winter when a comprehensive vehicle inspection is performed.
Richmond Hill Ontario (PRWEB) October 18, 2011
Preparing a car for winter driving with a comprehensive pre - winter car inspection is what Andy Eaton of AE Auto Plus refers to as "Peace of Mind."
Andy Eaton says, "We offer a complete comprehensive inspection for new and existing customer's cars because getting stranded on the side of the highway in winter is not only a nuisance, it can also be very dangerous." Andy goes on to add, "We look at all the critical points of ware-and-tear vehicles experience and only suggest repairing what is necessary to get our customers through the winter safely." Here are some critical points of inspections that should be done on all cars for trouble-free winter driving.
Engine oil:
In order to prevent excessive internal engine wear, the lubrication system needs the proper viscosity of oil, especially during cold winter conditions. The correct oil level and viscosity keep engines running at their maximum potential.
Tires and Brakes:
One item that is often overlooked when preparing for winter driving is tires. A vehicle with a good set of winter tires will perform better on icy roads and difficult driving conditions. Properly inflated tires will prevent pre-mature tire wear and increased gas consumption.
Properly functioning brakes and suspensions components will ensure better stopping, handling and control of your vehicle. Brakes should be serviced every 20,000km to maintain 100% functionality.
Battery:
In winter conditions, at 0° Celsius a fully charged battery loses 35% of its power. A weak or failing battery can possibly leave drivers stranded. Checking the charging system will determine the state of the battery, starter and alternator. Terminal connectors service will free it of corrosion and ensure vehicles will start during the winter months.
Antifreeze:
A test to determine the proper pH balance of your engine's antifreeze protects it from internal wear that cannot be inspected. Having the coolant flushed every 5 years or 50,000km with our Vehicle specific coolant will protects vehicles from overheating, internal wear and keeps it in 'like new condition'.
The Fuel Tank:
A number of no-start cases are due to condensation build up in near empty gas tanks, which can cause fuel lines to freeze. To prevent the gas tank from freezing it should be kept half full at all times. Adding a can of fuel injection gasoline antifreeze every 3-4 tank fill up will help to keep the condensation in gas tank under control.
Suspension:
Slippery and icy roads can make driving during the winter months very difficult. We inspect for weak or broken suspension components which will be recommended to be replaced. This will help to maintain a vehicle's stability when making difficult turns.
Windshield:
The car windshield is a major safety component of any vehicle. When the temperature falls below 0C a stone chip can become a crack, compromising the safety of drivers and their family. AE Auto Plus offers windshield repairs to prevent a costly replacement and protect the safety of drivers and family. Heaters, front and rear defrosters, windshield washer fluid should also be inspected. Wiper blades that are not clearing properly can compromise safety by obstructing a driver vision of the road. Wipers should be inspected and worn wipers replaced.
Electrical system
All vehicle lights will be inspected and replaced as required including license plate lights, head lights, turn signals, taillights, brake lights and emergency lights.
AE Auto Plus offers comprehensive vehicle inspection when looking to purchase a used vehicle or when trying to make a decision on whether to sell or keep the current vehicle. We help drivers budget for the future, based on the vehicle's current report.
To ensure drivers aren't left out in the cold, a comprehensive auto inspection by a reputable auto mechanic, ensures peace of mind and safe driving.
AE Auto Plus is owned and operated by Andy Eaton. Located and operating in Thornhill for over 15 years, AE Auto Plus continues to serve the surrounding area including Markham, Richmond Hill, Vaughan, North York and the rest of the GTA.
We can be reached at 905 764-1339 or visit our website at http://www.aeautoplus.com
###