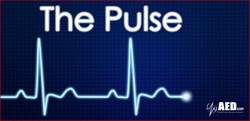 Brentwood, TN (PRWEB) May 02, 2013
In an effort to raise awareness about the threat of cardiac arrest and how to save people from it, AED.com is featuring new content on its blog. AED.com is looking to provide a unique voice to stories about AED saves, sudden cardiac arrest, and related material. The blog will be a host for anything from controversial questions such as whether CPR should always be administered, to informational posts such as the difference between cardiac arrest and a heart attack.
The blog has several contributors, each with their own distinct perspective. Recent posts have included topics like the importance of having an AED at your local gym and the EMT response to the Boston Marathon bombings. "Our hope is that the AED.com blog reaches a wide audience. It is a chance for us to show off just what AEDs are capable of doing and also praise the people that make an effort to save lives," said Chris Nelson, Content Developer for AED.com.
In addition to the blog, AED.com utilizes other social media outlets like Facebook, Twitter, and Pinterest. These have been used to not only create awareness, but also start discussions about AEDs and cardiac arrest. "Our intention for the blog and all social media outlets is to get people talking," said Nelson. "We do not want a one-way conversation; we want to hear from other people what they think and what has and has not worked for them."
To visit the AED.com blog, please click here.
AED.com is located in Brentwood, TN and has been assisting communities and businesses in being prepared for cardiac arrest since 1999. The company carries all brands of AEDs and accessories, including Physio-Control, Zoll Medical, Philips Healthcare, Cardiac Science, Heartsine and Defibtech. For more information about AED.com, please visit: http://www.aed.com/