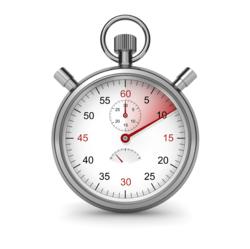 Brentwood, TN (PRWEB) January 14, 2013
Cardiac arrest is often called sudden cardiac arrest (SCA) because without warning, the heart suddenly malfunctions and stops beating. The most effective way to reverse SCA is immediate CPR and quick access to an automated external defibrillator (AED). One of the best ways a business can protect itself from the threat of SCA, is to be equipped with at least one AED.
In 2007, family owned Blain's Farm & Fleet stores started an AED Program and equipped their locations with AEDs and trained their employees on how to use them and perform CPR. Because of their decision to implement this program, they have saved three lives in the last six months.
"We hear stories almost everyday of people who are saved by AEDs located in businesses," commented Justin Darby, Marketing Director for AED.com. "Unfortunately, there are also many stories of facilities implementing AEDs in response to an incident. Those stories show that being on the fence about purchasing an AED is a dangerous place to be."
A recent story featured a man saved from SCA at a resort in Australia by an AED that had been received only hours earlier. The resort had previously implemented an AED, but the size of the resort was large and it could take too long for the defibrillator to arrive to certain areas, so the Defibtech Lifeline AED donated to Crescent Head Holiday Park was a lifesaver. Every minute that passes without treatment significantly lowers a victims chance of survival, even in very large businesses with only one AED. Minutes during a cardiac arrest are precious.
For more information on purchasing an AED, training and implementation, and CPR certification, please call AED.com at (855) 233-0266.
AED.com is located in Brentwood, TN and has been assisting communities and businesses in being prepared for cardiac arrest since 1999. The company carries all brands of AEDs and accessories, including Physio-Control, Zoll Medical, Philips Healthcare, Cardiac Science, Heartsine and Defibtech.