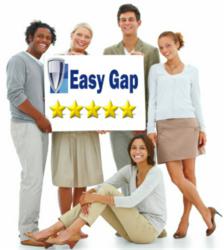 Aequitas Automotive have been awarded a market leading six 5 Star Ratings from Defaqto for Motor Gap Insurance
Wirral, UK (PRWEB UK) 26 April 2013
Leading niche insurance provider, Aequitas Automotive Ltd, have been awarded a total of six 5 Star Ratings by Defaqto*. The Wirral based company provides a range of Motor Gap Insurance products via two independent brands, Easy Gap and GapInsurance123.
Director of Aequitas Automotive, Mark Griffiths, described the company's delight at the news.
"To see six of our products awarded 5 Star Ratings by Defaqto is of course very gratifying for everyone at Aequitas Automotive. Our company has worked tirelessly with our product providers to improve the terms that we offer, and this we feel is simply recognition of our hard work."
"It is common so see the Defaqto Star Ratings displayed on many financial products in the UK, indeed as I understand it around 35,000 have now been rated across the financial sector. It is therefore a clear indicator for consumers in the UK, and we welcome the inclusion of a comparison for Motor Gap Insurance."
"Our online brands, Easy Gap and GapInsurance123, have always attempted to provide the very best value for UK consumers. This means keen premium prices of course, but the comprehensive nature of the policy terms are even more important in our view. This is why we welcome the Defaqto analysis warmly, as it gives no credit for the price of the premium, just the terms within the cover."
Aequitas Automotive expects the Defaqto Star Ratings to shape the future of Motor Gap Insurance in the UK, and confirmed it has received a number of inquiries from motor dealers regarding Aequitas products.
Mark Griffiths explained " Of course the primary route to market for Aequitas is direct to the public via our Easy Gap and GapInsurance123 brands. However, the award of six 5 Star ratings, which we believe is more than any other UK Gap Insurance provider, has certainly stirred interest amongst motor dealers. The Aequitas team has received a number of calls this week regarding our products from motor dealers, and we are keen to expand this side of the business as well."
Aequitas Automotive confirmed that the the range of 5 Star Rated Motor Gap Insurance products are available currently on the Easy Gap and GapInsurance123 websites.
*Note to editors - Defaqto is an independent financial research and software company that specialises in rating, comparing and analysing financial products and funds. Their experts validate and analyse the data to provide insight and consultancy to all layers of the financial services sector including advisors, mortgage and general insurance brokers, product providers, web aggregators and the public sector.