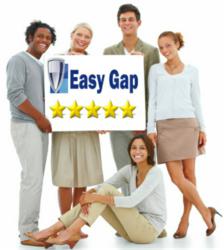 Aequitas Automotive announce ambitious expansion plans in 2013
Wirral, UK (PRWEB UK) 7 February 2013
Featured UK Insurance provider, Aequitas Automotive have revealed new plans to expand both a new product and brand line up in 2013. The company have announced details following a record year in 2012, and after extensive talks with a number of major insurers in the UK.
Company Director, Mark Griffiths explained the expansion plans in more detail.
"The success of the Easy Gap and GapInsurance123 brands in 2012 simply surpassed both the projections of Aequitas and our insurance partners. The combination of extensive investment in our internal IT systems, our retail websites and our 'in house' marketing team have combined to give us record success.
The evolution of the Easy Gap brand to new policy underwriters in November 2012 heralded a new dawn in the online marketplace in our opinion. Aequitas feels that UK consumers now have the very best products at the very best prices now just a click away, and that is something we are proud of.
The success of 2012 is something we need to build on, and we have been in extensive talks ti achieve this."
Mark Griffiths went on to explain how Aequitas Automotive plan to expand in 2013.
"There are several areas that we plan to move in to. There are several complimentary products that we will introduce alongside our core area of Gap Insurance. These products will include the likes of Tyre Insurance, Dent Insurance and Vehicle Warranty. There are also a range of products 'new to market' that we will look to integrate also.
The vehicles for these new products will be a mix of additions to our existing brands, and new 'stand alone' brands also. Aequitas is currently talking to some of the UK's biggest insurers, and hope that this will give credence to the quality of the cover for car buyers.
We are also in talks with one of the UK's biggest motor insurance retailers regarding a tie in. This will mean Aequitas products will be made available to millions of motorists each year.
Finally we are looking to expand our business with motor dealers and insurance brokers. The quality of our products have always created interest in this sector, and we have appointed a new Business Development role specific to this task."
2013 certainly looks to be a busy year for Aequitas Automotive.