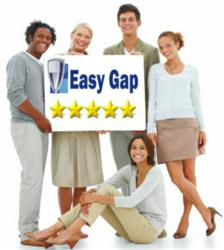 Aequitas Automotive seek to expand on a record 2012 with new product brands in 2013
Wirral, UK (PRWEB UK) 11 January 2013
Leading UK Insurance provider Aequitas Automotive have announced record results for 2012. The year saw the company expand financial product and brand lines, as well as create a number of new jobs. Aequitas have also announced plans for further expansion in 2013, as company director Mark Griffiths explained.
"Of course we are all delighted with the company results in 2012. Our leading Easy Gap and GapInsurance123 brands both performed beyond expectation, and we made further strides in other areas of the business also.
We have seen both increased numbers to our websites and also a huge upswing in conversion rates. Indeed we have seen revenue increases of nearly 400% for traditional quieter months such as December.
With the success we have achieved we have been able to create a number of new jobs within the company. We have doubled our qualified call centre team, a necessary requirement for the increase of telephone inquiries we receive. We have also recruited in our marketing department, and have a number of dedicated online marketeers constantly improving our web presence."
Aequitas also affirm that the company will not be resting on their collective laurels, and Mark Griffiths confirmed ambitious expansion plans for 2013.
"Of course we aim to improve our existing brands and facilities, as this is an ongoing process. I believe the online Gap Insurance world accelerated significantly in 2012, and this process will continue into 2013.
Aequitas has always tried to innovate by evolving our products. This process will turn to other areas away from our core Gap Insurance field in 2013. We have a current brand project that will encompass this, and is by far and away the largest challenge we have undertaken.
Our aim is to continue to provide products 'one step ahead' of the other products in the market, whichever market that may be. We are currently developing products with one of the best known insurance names in the UK, and this will increase legitimacy and confidence for consumers in our brands.
2012 proved to be beyond our expectations, the challenge is to make 2013 the same!"
Aequitas Automotive will announce new additions to their brand line up in the coming months.