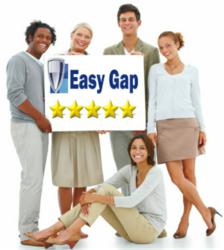 Aequitas Automotive believe the new Defaqto Motor Gap Insurance study may lead to major changes for some providers in the UK.
Wirral, UK (PRWEB UK) 30 April 2013
A leading niche insurance product provider has welcomed the new Defaqto Motor Gap Insurance Star Ratings as a huge step forward for the industry. The company behind leading Gap Insurance brands, Easy Gap and GapInsurance123, received more 5 Star Ratings than any other Gap Insurance provider in the UK, with a total of six.
The company says that it expects wholesale changes to products offered by some other providers in the wake of the new Defaqto study, as company Director Mark Griffiths explained.
"Aequitas Automotive have warmly welcomed the Defaqto Motor Gap Insurance Star Ratings, as for the first time consumers have the ability to analyse the product terms of a range of providers. The clear result is that a number of providers offer excellent levels of cover, with comprehensive standard features."
"However, there are a range of providers who have been far less well regarded, including some vehicle manufacturers and a number of 'white label' products for large motor industry brands. These products are simply rated lower because they do not have the product features that Aequitas, and clearly Defaqto, rate as important in 2013."
"Simple features like the ability to defer your start date, if you have replacement cover on your motor insurance, in our opinion offers infinitely better value than a product that forces a consumer to effectively pay twice for the same cover. Another example would be the ability to transfer the balance of a Return to Invoice policy, which you would expect may be a standard policy term these days, sadly it is not."
"At Aequitas Automotive we are rightly proud that Defaqto rated six of our Motor Gap Insurance products at a 5 Star standard. As a consequence of the Defaqto Motor Gap Insurance report, and the inevitable prominence it will gain in the industry, we feel that some providers who have shown less favorably may simply change their products very quickly."
Mark Griffiths added that if new changes are adopted by certain companies, it may rise a wry smile at Aequitas Automotive due to some providers being strongly highly critical of these terms previously. This may cause a difficult dilemma for some brands who may have to contemplate an embarrassing 'U turn'.
"For some products it will be easy to add certain features with little fuss. However some terms, that have been highly rated by Defaqto, have been openly and actively condemned by some Motor Gap Insurance providers in the past. With a series of well documented objections, that may be difficult to forget, will these companies now simply abandon their former stance in the hope of possible higher ratings?"
"At Aequitas we feel that the Defaqto study may lead to the certain features now becoming standard, and lead to a more 'universal' approach and modern features in Motor Gap Insurance in the UK. It is our belief that the Defaqto Motor Gap Insurance Star Ratings will signal a watershed in the industry, leading to better products and protection for the UK consumer."
Aequitas Automotive confirmed that it plans further improvements to policy features that will be added to the Easy Gap and GapInsurance123 brands later in 2013.