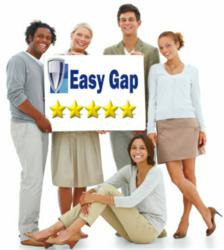 Aequitas Automotive set to add a third Gap Insurance brand to Easy Gap and GapInsurance123.
Wirral, UK (PRWEB UK) 3 June 2013
Leading UK Gap Insurance provider, Aequitas Automotive, have confirmed that they will launch a new niche brand in the coming months. The Wirral based insurance provider intend to provide a third independent brand in the Motor Gap Insurance field, as well as providing a range of complementary products to customers.
Aequitas Automotive Director Mark Griffiths, explained the new growth plans, and the work that has taken place to develop these plans.
"The established Aequitas brands of Easy Gap and GapInsurance123 have seen a huge growth in sales over the last twelve months. This has enabled us to create jobs within our local area, and look to expand our routes to market."
"In late 2012 Aequitas managed to secure the rights to a well known 'name' in the marketplace. We put plans in place very quickly to develop this as a new 'brand', and this has been undertaken by our web design and marketing teams over a period of nearly nine months."
"The development is in the final stages, and we feel confident of a new brand launch within the next few months."
The Aequitas Director explained the motives behind the new brand, and how the new website may differ from others in the market.
"At Aequitas we firmly believe in giving the UK consumer a choice, and having three separate brands enables us to do this. The new brand will feature Gap Insurance from a well known source in the industry, but will be complemented with ancillary products like Tyre Insurance, Scratch and Dent cover and many more. Indeed we hope to provide the greatest array of these associated products under one roof, as it were."
"This will enable Aequitas to act as a stand alone comparison for consumers, and put us in position to provide a solution for just about any Gap Insurance request we may encounter."
Aequitas Automotive have not yet revealed the name of the new brand, but say they fully expect the brand to be launched in time for the September new car plate change.