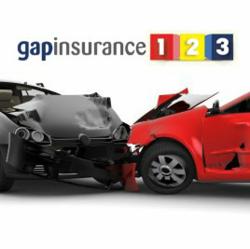 Search Engine Optimisation can be done 'in house' successfully
Wirral, UK (PRWEB UK) 8 August 2012
Leading specialist UK insurance provider, Aequitas Automotive Ltd, have hailed the complete success of their SEO marketing strategy, after it was taken 'in house' twelve months ago. The company had spent thousands of pounds with one UK marketing agency only to discover false promises,poor reporting and a strange link building strategy from the contracted agent had little and in some cases, a detrimental effect of the companies branded websites.
Drastic action was required and the company took the steps to take its online marketing strategy into its own hands, as a spokesperson for the company explained.
"Around two years ago we contracted a leading UK SEO marketing company to improve our web presence. After nearly six months the contract was terminated after we discovered false reporting and poor workmanship.
This experience left a sour taste in our mouths, and it certainly tainted our opinion of the SEO community, which we are sure has hard working and diligent agencies who are simply tarred with the same brush.
However, we knew that a marketing strategy was crucial for our long term success, so we took the decision to do all the work ourselves.
We adhered to the Guidelines set out by Google, provided clear and new content for our site users, and our hard work paid off. Our original branded site, EasyGap moved steadily from position twenty for our targeted keyword of Gap Insurance, to a high of position four.
Obviously we were overjoyed at the result, and used everything we knew to target a marketing strategy for our new brand GapInsurance123. This new website was launched on November 1st 2011, and we have done all the marketing work for the site 'in house' from day one.
We are delighted that the results have been so dramatic, that we are page one for over forty of our targeted keywords for the new brand.
We believe no marketing agency will understand our specific field as well as we do, and our prominence is a demonstration of that. We now have full time employed SEO marketeers to continue the hard work, and for other brands in our company.
We would urge anyone who is considering taking the SEO leap of faith, it can be fun, rewarding and save you plenty of money!"
So what has been the secret of the success of Aequitas? Well apparently there is no secret at all, as the spokesperson explained.
"Google actually spell it out quite clearly, quality content is always recognised, and do not try to kid the system. Many websites have simply disappeared recently, because they have tried to gain links from poor quality sources. We have simply tried to produce fresh content, useful gap insurance information and become an authority on a specialist field we really do know something about"
Aequitas Automotive Ltd are one of the leading Gap Insurance suppliers in the UK, and have been featured in the Which Report on Guaranteed Asset Protection in 2012.