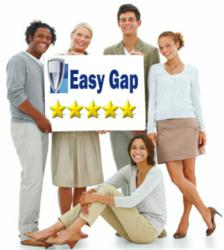 Easy Gap and GapInsurance123 provide a new guide to 5 Star Motor Gap Insurance for Vauxhall owners
Wirral, UK (PRWEB UK) 1 June 2013
One of the UK's leading niche insurance product providers has launched new guides for owners of Vauxhall motor vehicles, for those seeking financial protection provided by Gap Insurance.
Aequitas Automotive, recent recipients of six Defaqto* 5 Star Ratings for a range of Gap Insurance products, say the new guide will provide concise detail as to the options Vauxhall owners may consider for Gap protection. Company director, Mark Griffiths, explained the reason for the new guides, and how the company hoped it would assist new car buyers in the UK.
"Vauxhall is one of the traditional volume car manufacturers in the UK. Indeed, the Aequitas Automotive offices are just a few miles from the key assembly plant at Ellesmere Port, and our staff live in an area where much of the community earn a living due to the Vauxhall brand."
"Vauxhall dealers provide millions of vehicles to consumers each year, and in the majority of cases, the offer of a Gap Insurance policy will be part of the sales process. At Aequitas we believe that one issue with the products offered by motor dealers in general, is that consumers are not given a choice of the products available in the market. A standard three year Return to Invoice product may not be the best solution for every vehicle purchase, and we aim to at least provide more information on alternatives."
"Aequitas Automotive own and operate two of the leading independent Gap Insurance brands in the UK. Recently our Easy Gap and GapInsurance123 brands were awarded three 5 Star Ratings from Defaqto, the independent financial and software analysis team. We hope this demonstrates and validates our expert knowledge of this often misunderstood product."
"Aequitas has released new guides, specific to Vauxhall car owners, on both our Easy Gap and GapInsurance123 brands. These guides explain a range of options for Gap protection suitable for many circumstances."
"Aequitas certainly hopes these new resources aide clarity for those who use them."
Aequitas Automotive also confirmed the need for more detailed information, as an increasing number of consumers seek Gap Insurance products away from the traditional source of the main dealer showrooms, as Mark Griffiths explained.
"We have seen a huge increase in sales via the Easy Gap and GapInsurance123 brands in the last year. Indeed the first five months of 2013 saw a 150% increase, compared to the corresponding period last year, yet 2012 was still a record year for us."
"It is our belief that more UK consumers will continue to seek Gap Insurance products that may not only be much cheaper than the motor dealer, but also have more comprehensive features in many cases."
"We hope the new guides for Vauxhall owners will provide a valuable resource for their considerations."
Aequitas Automotive confirmed the new guides are available on the Easy Gap and GapInsurance123 websites with immediate effect.
*Note to editors - Defaqto is an independent finance research and software company that specialises in rating, comparing and analysing financial products and funds.