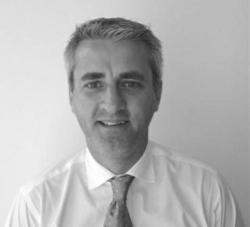 The AES International Rewarding Excellence programme aims to enhance and encourage the very highest calibre of individual within the AES network.
London, UK (PRWEB UK) 25 October 2012
The AES International Rewarding Excellence programme aims to enhance and encourage the very highest calibre of individual within the AES network. Awards are given to those who go over and above their normal duties to deliver an exceptional level of service both internally and externally.
Private Client Adviser Mark Recardo, of AES Middle East, and Helen Wardman, Personal Assistant to Chief Operating Officer John Viney, have both been recognised and awarded for their engagement and commitment to the AES mission, vision and values.
Recardo, who recently joined AES International in Dubai, was praised for 'demonstrating the AES corporate values' and 'embracing the corporate vision' to bring positive change to the international financial services industry. In line with the AES Partnership Charter to be not only a qualified, experienced financial adviser but to also continually increase knowledge and professionalism through on-going examination, 'Mark works extremely hard on personal and professional development and is highly motivated in improving himself at every opportunity'.
Helen Wardman was congratulated on her driving role in the preparation and management of the AES Annual Overseas Partnership Conference 2012 held in Barcelona this past September. Wardman notably 'brought new ideas and energy' to the event and was commended for her 'initiative to find "out the box" solutions'. The conference celebrated the past year's successes and reunited AES Private Client Advisers from branches worldwide to learn, share knowledge and build relationships.
About AES International:
AES International operates in several jurisdictions around the world, providing financial planning, wealth management and managed banking services to expatriates living and working in Europe and the Middle East.
Headquartered in London, AES International has become a recognised brand for dynamic wealth managers, offering three distinct propositions for employed advisers, advisers wishing to join a network and appointed representatives. AES is the only international financial services firm to hold such a broad range of local investment and insurance licenses throughout Europe and the Middle East via legitimate branch establishments.
AES International Global PLC consists of the following companies:
AES Financial Services Ltd, which is authorised and regulated by the UK Financial Services Authority (FRN 464494). AES Financial Services Ltd is authorised to provide both investment and insurance advice in all EEA member states via the provisions contained within the Insurance Mediation Directive (IMD) and the Market in Financial Instruments Directive (MiFID); AES Investment Services Ltd; AES International SA, a member of ARIF, a self-regulatory body recognised by FINMA and the Swiss Federal State; and AES Middle East Insurance Broker LLC – licensed by the Ministry of Economy, United Arab Emirates.