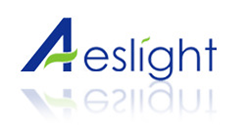 Cutting edge cosmetic lasers from Aeselight Cosmetic Technology have received FDA clearance for sale in the United States. More information is available online at http://www.aeslightusa.com.
Las Vegas, NV (PRWEB) June 21, 2014
Aeslight's advanced line of state-of-the-art Cosmetic Lasers has received full clearance from the Food and Drug Administration for sale in the United States. Aeslight represents a new standard in medical aesthetic equipment and their entire line of products can be viewed online: http://www.aeslightusa.com.
Aeslight offers the highest quality laser and light-based devices in the industry. AES Light USA, LLC was founded in 1994 with the goal of becoming one of the world's largest cosmetic laser manufacturers. More than 20 years later the company is leading the way in selling the very best in equipment to Europe, South America, Australia, Asia, the Middle East, and now the United States.
Aeslight USA, LLC is a cosmetic laser manufacturer that is dedicated to providing you with state-of-the-art, FDA-cleared aesthetic lasers at the most competitive prices. Once customers see how effective the company's cosmetic lasers and aesthetic devices are, they will want to have one on hand at their clinic or spa. Aeslight uses only the best technology to create their machines and back everything up with one of the best warranties in the industry. Their two-year warranty covers repairs and replacements for any issues customers have with their machine with the exception of user error or abuse.
For more information or to purchase an Aeslight cosmetic laser, please visit their website at http://www.aeslightusa.com.