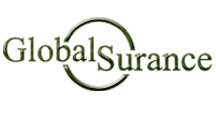 The partnership with Starr International shows a commitment to providing high quality service to Aetna's customers.
Hong Kong (PRWEB) January 24, 2013
Insurer Aetna International have changed their strategic partner in Hong Kong from GAN Assurances to Starr International (Asia) Ltd. Globalsurance believe this move to be a positive one for Aetna, as Starr International have a good reputation internationally, and rank significantly higher than GAN Assurances' parent company, Groupama, in ratings by S&P, Fitch Ratings and A.M. Best Company. This new partnership will increase Aetna's overall standings, boding well for the future of the company and its clients in Hong Kong.
Traditionally, Globalsurance and others in the insurance industry, tend to be wary of a change in insurance underwriters, as it suggests a dispute between the prior partners, and raises questions as to what will happen to the portfolios of clients already attached to policies. However, in this case, Aetna have released clear guidelines as to how they will proceed with the change in partners while accommodating both their current and future clients.
Anyone applying for new health insurance policies with Aetna International in Hong Kong from the 24th of January 2013 onwards, will have their policies underwritten by Starr International. Clients currently with Aetna in Hong Kong will have their policies transferred hassle free during their renewal period with effect from the 1st of March 2013.
Aetna International's change in partners can be attributed to the downgrading amongst industry raters of GAN Assurances' parent company Groupama. Based in France, Groupama were severely affected by the financial crisis last year, selling their operations in both Spain and the UK. The insurer rating companies Fitch Ratings and S&P (Standard and Poor) both downgraded the insurer to a class BB- rating, with S&P determining the company's outlook to be negative. In contrast, Starr International Insurance have recently been awarded a rating of 'A (Excellent)" by A.M. Best Company. Taking note of these ratings scores, Globalsurance analysts believe that Aetna International have made a bold but positive decision in changing insurance partners and that this should benefit Aetna's clientele in the long run.
The partnership with Starr International shows a commitment to providing high quality service to Aetna's customers. Globalsurance are pleased to continue offering policies by Aetna and their new partner to all Hong Kong customers.