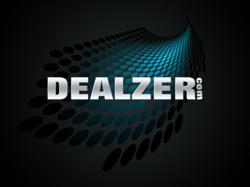 We are so excited to share profits prospective publishers. What better than to expand into affiliate marketing and work as a community to generate income for everyone involved
Northridge, CA (PRWEB) October 31, 2011
Dealzer.com, a leading hydroponics grow box provider, has launched an affiliate program as of October 2011. The affiliate program stands out as Dealzer.com's grow boxes and grow tents range in the hundreds to thousands of dollars. With a 10% commission base, publishers are netting an average $200 per sale!
The excitement is brewing with the Dealzer.com staff. "We are so excited to share profits prospective publishers. What better than to expand into affiliate marketing and work as a community to generate income for everyone involved," says Maria Spear, chief manager at Dealzer.com.
What makes this affiliate program stand out amongst most others is that the price tag on Dealzer.com's grow systems are very high. The prices range from $399 - $9999 with an average price tag of $2000. This means publishers should make $200 per sale on average at the end of the month. If a publisher makes 10 of these sales in a single month, that is a whopping $2000!
The conversion rates are not similar to traditional affiliate programs. Usually, conversion ranges between 2%-4%. Also, conversions usually happen within 72 hours from the first time a customer lands on the website and decides to purchase. With Dealzer.com's grow units, conversions are 1% and buyers usually take a few weeks to decide if they are going to purchase or not. For this reason, Dealzer.com staff have upgraded the cookie setting to 120 days. This means that if a customer is directed to Dealzer.com and returns within 120 days to purchase a hydroponics system, the publisher will still make their 10% commission.
Another great point when working with Dealzer.com's affiliate program is that management is available 24/7 via phone or email. This includes Sundays and some holidays. Publishers can feel secure in the fact that Dealzer operates with open communication with both publishers and customers.
Also, Dealzer.com's affiliate program is very easy to use and has little to no restrictions. Publishers can advertise Dealzer.com in any way they please. The only rule is that publishers cannot bid on these keywords:
Dealzer
Dealzer.com
Otherwise, publishers can advertise Dealzer.com any way they please. This includes banners, text links, blog postings, forum postings, or whatever other method they choose to use. With this much flexibility, publishers can operate in almost any way they please in order to generate sales.
As a final note, Dealzer has already seen 1 successful sale from a publisher who sent 65 prospects to the site. Although the conversion was better than 1% for this publisher, Dealzer staff still estimate an average 1% conversion rate. Also, it is important to note that conversions can take up 120 days to occur but estimates made by Dealzer.com predict an average conversion to occur 2 weeks from the time customers arrive to the Dealzer.com website.
About Dealzer.com:
Dealzer is a hydroponics grow systems manufacturer and distributer that sells fully automated hydroponics systems via an online website. Dealzer has a large customer database and is considered to be one of the most popular hydroponics providers online. As the self proclaimed leader of the hydroponics industry, Dealzer.com continues to grow financially year after year.
# # #