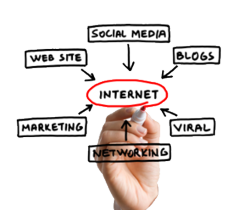 But I have to admit, seeing weekly commission checks skyrocketing is truly exciting.
Tampa - St Petersburg, Fl (PRWEB) April 10, 2012
Business Opportunity seekers are flocking to Liberty Health Network, LLC (LHN) thanks in part to a new recruiting video, bring the company into momentum in the US market. Traditionally, US recruits joined the company at a similar rate of International Business Opportunity seekers. But Internet analytics now show that US conversions have increased dour-fold with the release of the new web site and video.
"I've tried a lot of home-business opportunities without seeing much success." Says new LHN Independent associate John Torres. "I have put a lot a money in other businesses. I've tried their so-called recruiting systems, sometimes spending $30 a month or more for lead capture sites. This is the first time that I have sent people to a web site, and my prospects actually joined my business. Ant the two things that impressed me most is that I didn't have to pay extra for the web site and that my new recruits are having the same success!" Reports Torres.
In many companies, online recruiting tools are profit-centers either for the company, or for business leaders who offer the wen sites to their distributors for a fee. Many times the leaders receive commissions from the sales to their own team. This leaves the distributors wondering if the sites are being promoted because they work, or because the leaders are making money.
LHN includes a series of web sites included with their eService program, offered at a modest $14.95 per month. The company provides product sales sites, business opportunity recruiting sites, auto-responders, lead capture pages, training sites and more. And since there is no business enrollment fee to join LHN, new Associates may elect to purchase Nutritional Supplements and Facial Skin Products with the money saved.
"As CFO, my job is to keep costs down." Says LHN Chief Financial Officer Tracy Grevert. "But I have to admit, seeing weekly commission checks skyrocketing is truly exciting. In reality, I am looking forward to writing more and bigger paychecks!" Exclaims Grevert.
LHN is currently seeking Entrepreneurs to expand the company's marketing presence in the US and in 60+ countries. See the business opportunity overview at http://www.GoLHN.Com
About Liberty Health Network, LLC
Liberty Health Network is one of the nation's leading Direct and Internet Marketing companies with a state-of-the-art Global Distribution facility in Tampa Bay, Fl. For 12 Years, the Liberty Health Network name has been synonymous with high quality Mortechem-Free Nutritional Supplements, Anti Aging Skin Care, and Internet Web Applications. The statements made on this website have not been evaluated by the Food & Drug Administration. These products are not intended to diagnose, prevent, treat, or cure any disease.
Businesses or Individuals interested in distributing Liberty Products or requiring more information on this topic should contact Chief Operating Officer Russell Bly at (813) 774-8191 or e-mail at office(at)libertyhealthbiz(dot)com.