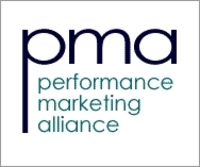 Our hope is to have the PMA organized in a couple of months so we can get busy with our objectives.
New York, NY (PRWEB) July 23, 2008
The Performance Marketing Alliance announced this month the members who will comprise the organization's Formation Advisory Board, or FAB. Eleven industry professionals were peer-selected to share their expertise and represent the interests of the affiliate marketing and search marketing communities and other direct marketing channels.
Peter Figueredo, CEO and Co-Founder of NETexponent, an online performance-based direct marketing agency, is one of the eleven elected board members. A prominent voice in the direct marketing industry and an expert on affiliate and search marketing, Peter frequently speaks at key conferences like Affiliate Summit and ad:tech, has contributed to FeedFront affiliate magazine, and is continually sharing his knowledge with the expert affiliate and search marketing teams at NETexponent, fostering an innovative environment.
"I am extremely honored to be able to serve on the FAB," says Peter. "I will be in excellent professional company and believe that together we will be able to get the PMA off to a great start. I'm excited to get this much-needed industry association off the ground."
The Performance Marketing Alliance, or PMA, was created to raise industry awareness and credibility. The PMA is sponsoring dedicated formation initiatives like the FAB to carefully investigate requirements for the new group.
"Over 100 leaders in performance marketing have participated in this effort so far," says Rebecca Madigan, Founding Organizer for the PMA. "The response and support for this initiative has been overwhelming, which is a good indication to me that this industry is ready for a professional association."
The FAB represents a wide range of industry experience from various facets of performance, affiliate, and search marketing. Peter is one of two agency representatives who join two members each from the affiliate, merchant, and network spaces. The three remaining members are consultants, journalists, and solution providers. The FAB will prepare for the PMA launch by working to develop the group's objectives, governing practices, membership, operations, and fundraising strategies. They will also elect the Performance Marketing Alliance's board of directors from volunteer industry leaders sometime after their inaugural meeting, scheduled for mid-August.
Before co-founding NETexponent, Peter gained online marketing experience working at several interactive agencies. He served as the EVP Director of Performance Marketing at Mass Transit Interactive and as Director at i-traffic, now a division of Agency.com. Peter helped to establish and grow i-traffic's Affiliate Marketing Services division. At a time when affiliate marketing was relatively unknown, Peter was building and managing affiliate programs for leading Fortune 500 companies.
Peter has helped NETexponent to have a role in the affiliate marketing community since its inception in 2001. He has participated in industry organizations of the past and present and values upholding marketing best practices, which he sees as an integral part of working ethically in the industry. Peter also focuses on contributing to the education of community members about the value of performance and affiliate marketing. Recently, Peter organized a large affiliate survey which gathered data from over 500 respondents. The results will be issued in a free report that Peter hopes will enrich and educate the performance marketing industry.
NETexponent now works with such clients as Audible.com, Wine Enthusiast, Shockwave, and MTV Networks. In March they were finalists for the ad:tech Best Affiliate Campaign Award for their work with iChapters.com.
"Over the next several weeks, the FAB 11 will work with five working groups to help define the structure of the PMA," explains Madigan. "Our hope is to have the PMA organized in a couple of months so we can get busy with our objectives."
About Performance Marketing Alliance
The Performance Marketing Alliance is a new industry association for performance marketing professionals with the goal of raising the visibility and credibility of the performance marketing industry. The PMA hopes to launch as a fully-formed organization in January of next year. It will operate using a non-profit structure with the help of membership dues and a full time, professional staff.
About NETexponent
NETexponent is an online performance based direct marketing agency based in New York that builds custom partnership networks for efficiency driven advertisers. Founded in 2001, the metric-driven firm leverages nearly a decade of management experience in structuring win-win, performance-based deals with online publishers ranging from automated affiliate marketing networks to integrated media partnerships, and focuses on efficiently acquiring the most valuable customers for clients. NETexponent is committed to being the industry's most efficient and ethical performance marketing agency, continually evolving to address changing market conditions and client needs.
###