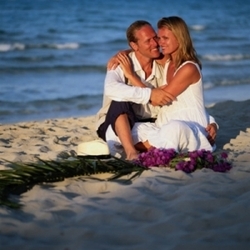 For a radio station or a newspaper, it's as easy as placing a banner ad on their web site
Wayne, Pennsylvania (PRWEB) May 15, 2008 -
MatchLink, a product of Spark Network Services, is pleased to announce the launch of its new affiliate program for webmasters.
Online dating has become immensely popular worldwide and recent statistics show that one in three single Americans between the ages of 18-45 have tried online dating. In February, 2008, according to Nielsen Online, 25.8 million Americans visited an internet dating site. That makes online dating the third most popular category on the internet behind only music and games.
It's an industry that will gross $900 million in 2007, according to Jupiter Research. Despite the proliferation of social networking sites, Jupiter projects the industry to top $1.9 billion by 2012.
"Growth for online dating may not still be at the breakneck speeds of the early 00's," said Anthony Wayne, editor of Internet Dating Tips, "but it's still a significant growth market."
MatchLink is a leader in the online dating industry and maintains a registered database of 2.5 million profiles in the U.S. and 15 million worldwide. Singles can register a profile for free, but must pay if they want to interact with other available members. A one-month membership is $19.95.
While MatchLink may not have the name recognition that some competitors have, almost everyone has seen one of its many sites. For over eight years, it has provided white label solutions to over 350 radio stations and newspapers in the United States, Canada, United Kingdom, and Ireland.
"For a radio station or a newspaper, it's as easy as placing a banner ad on their web site," said Bob Bentz, director of marketing and sales at Spark Network Services--owners of MatchLink. "It can make a newspaper more relevant to its younger readers and radio stations love the community aspect that an online dating site brings to its listeners."
For each conversion, MatchLink offers affiliates a 66% commission rate. It also supplies its affiliates with text links and banner ads and offers advice on the best way to promote an internet dating site.
Click here for more information on becoming a Matchlink affiliate.
###