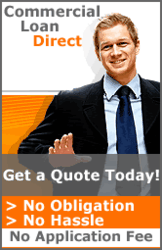 CLD expands its website affiliates network nationwide by now offering $1,250 per transaction closed.
Atlanta, GA (PRWEB) April 30, 2012
Commercial Loan Direct, one of the top online originators of commercial loans and a partment loans in the country, hopes to expands its website affiliates network nationwide by now offering $1,250 per transaction closed.
Atlanta-based Commercial Loan Direct, a business division of CLD Capital, has recently improved its website affiliate program to offer one of the highest paying website programs in the nation, with a $1,250 per sale commission to its approved affiliates.
CLD's affiliate program is an easy way for webmasters and web-based companies to earn extra money with their websites. CLD pays $1,250 per sale (closed transaction). Furthermore, if an approved website affiliate refers a new affiliate to CLD's program, the company will compensate the affiliate with $250 for every sale the sub-affiliate refers to CLD.
CLD's Website Affiliate Program:
1. Serious commissions: $1,250 per sale, paid immediately after closing.
2. Reliable tracking and advanced reporting: To help CLD's clients to earn more, we focus on conversions and provide detailed tracking reports.
3. One affiliate link - multiple products: Affiliates have one affiliate ID and one login page, but can promote all Commercial Loan Direct's products (commercial loans, apartment loans, etc).
4. No risk: No fee to participate in the program and terminable at any time.
5. Commercial Loan Direct adheres to Google, Yahoo, Bing, and all major search engines SEO guidelines. Linking to us does not affect your website PR as we use "no-follow" tags on our links.
How does it work?
Just link to Commercial Loan Direct's website with your unique affiliate link. Each time you refer a prospect (when they click on your link), CLD will track that prospect until the transaction is closed. On completion of the loan closing you will earn a $1,250 regardless of the loan program, size of the loan, etc. Once approved, you can log in to the sales administration area and track real time statistics (including your sales and the sales made by your sub-affiliates).
Getting Approved as a website affiliate
To be an approved affiliate, CLD needs to review the website to make sure that the prospective affiliate does not engage in spamming, offer offensive materials, and does not violate Google, Yahoo or any other search engine webmaster's guidelines. CLD affiliates with companies that offer relevant information to the financial sector, news, bulletins, and/or groups, and offer quality content.
Explanation of the Commission threshold:
Commercial Loan Direct will send an automatic email advising its affiliate when an application has been referred from a particular website; when CLD closes the transaction it will send another email to confirm closing and a check will be issued and mailed to the affiliate shortly thereafter. CLD can also submit payments to its affiliates electronically.
View CLD's Commercial Loan Rates