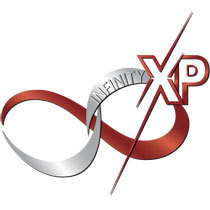 I am just thrilled to be able to work with Infinity Performance Group to help introduce Infinity XP to my associates and clients from Northern California and around the country.
Las Vegas, NV (PRWEB) October 23, 2008
Infinity Performance Group, LLC's newest Affiliate marketer, Sacramento-based Top Notch Limousine and Executive Services, launched their relationship with an unforgettable celebration on Saturday, October 11, 2008 at the Hugh Hefner Sky Villa in the Palms hotel in Las Vegas, Nevada. The event was co-sponsored by US First Energy (USFE) of Dallas, TX.
Event Video: Hefner Sky Villa
It was truly an event for the ages. The showcase personality was Andrei "The Pitbull" Arlovski, an MMA heavyweight Champion formerly with UFC, now fighting with Affliction. He was fresh off an overwhelming second round knock-out victory the week before against Roy Nelson, on Elite XC's nationally-broadcast MMA fight card on CBS. Arlovski has just been named the premier spokesperson for Infinity XP, the flagship energy supplement from Infinity Performance Group.
Arlovski shared his thoughts about the product by saying, "Infinity XP is a great product. You get real energy from increased oxygen levels without any harmful chemicals, which is important to me as a professional athlete. This product will revolutionize the energy market because it's healthy and helps everyone from athletes to average consumers."
In addition to Arlovski, there were a number of other sports stars, celebrities, and top business and sports executives who joined the event sponsors and Infinity Performance Group founders in the Hefner suite. Some of those in attendance were Robin Leach from Lifestyles of the Rich and Famous, Gavin Maloof, Phil Maloof, boxer Floyd Mayweather Jr., MMA's "The Janitor" Vladimir Matyushenko, Uriah Faber, "Big John" McCartney, "Punkass" (Dan Caldwell) from Tap Out, Tom Atencio of Affliction Clothing, Loretta Hunt from Sherdog.com, Sacramento Kings head coach Reggie Theus along with players Brad Miller, Bobby Jackson, Kevin Martin, Spencer Hawes, Quincy Douby, Francisco Garcia, Mikki Moore, Kenny Thomas, Henk Rogers of Tetris Software and Blue Planet Foundation, and Dr. Chiranjeev Khaturia of PlanetSpace.org.
They were all part of this unforgettable celebration, with more than 400 guests in attendance throughout the evening. The party started at 9pm and by 10pm, music was exploding at the hands of LA's DJ Graham Funke. The fun didn't end until 11am the next morning with 50 hard charging partygoers still moving to the mind-blowing sound of DJ Vanjee from New York.
With those present getting free samples of Infinity XP from the start, they had the energy to enjoy the food, drink, two-story 9,000 square foot Playboy styled suite with elevator, media room and infinity pool that stretched from the main floor area of the suite right out over the edge of the hotel, until the sun came up.
Both USFE and Top Notch representatives talked about their excitement to be part of IPG's launch of their new flagship product, Infinity XP. Mike Jarmana, CEO of USFE and a co-founder of IPG said, "This is really a celebration of Andrei and his current and future success in combination with a product that will make a difference in the quality of life for so many people around the world. This party is just a representation of the Infinity XP belief that you should Go Big or Go Home!"
Top Notch's owner, Doug Dean, commented, "I am just thrilled to be able to work with Infinity Performance Group to help introduce Infinity XP to my associates and clients from Northern California and around the country."
About Infinity Performance Group, LLC (IPG):
IPG is a worldwide supplier of high performance nutritional supplements and consumer products. Their flagship product is Infinity XP for eXtreme Performance. Infinity XP is a natural, healthy, chemical stimulant-free, performance enhancement energy supplement. Based on solid science, Infinity XP helps the body naturally experience better mental and physical performance for everyone from elite athletes to every day consumers. With ingredients that assist with appetite suppression as well, Infinity XP may also be used to help with weight management efforts.
For more information about Infinity XP, please call 1-888-298-4120 or visit the website at http://www.infinityxp.com.
About Andrei "The Pitbull" Arlovski:
Andrei Arlovski is a professional Mixed Martial Arts (MMA) heavyweight fighter. With a professional record of 15-5, he is a former two-time UFC heavyweight champion. Arlovski is scheduled to fight the top ranked MMA heavyweight champion in the world, Fedor Emilianenko, on January 24, 2009. Arlovski is also well known for his love of dogs and specifically the pitbull breed that led to his nickname. He is a passionate anti-dog fighting activist who publicly supports efforts to stop this inhumane practice.
For more information about Andrei Arlovski, please visit his website at http://www.arlovski.com.
About Top Notch Limousine and Executive Services:
Top Notch began in 1997 with a single limousine. Now, they fill the need for one reliable company with capability to handle limousine and sedan transportation throughout Northern California as well as the United States. Established to provide chauffeured conveyance specifically for the business professional, Top Notch has affiliates from coast to coast. They have grown to offer a full range of executive & personal transportation including LearJET, 28 passenger LimoCoach, 18 passenger LimoBus, Yacht & watercraft, 14 passenger Yukon SUV, and 6 to 14 passenger Limousines. Top Notch also offers Sedan, Buses, Shuttles and Vans.
For more information about Top Notch Limousine and Executive Services, please call 1-916-481-5466 or visit their website at http://www.topnotchexecutive.com.
About U.S. First Energy:
U.S. First Energy is a gateway to more affordable, predictable and manageable electrical bills. For qualifying companies located in states with a deregulated power industry -- such as Illinois, Texas, Maryland, Massachusetts and New York -- U.S. First Energy offers the ability to lock-in low cost electrical power at a fixed-rate for multiple years. USFE is the Exclusive Independent Sales and Marketing Representative of Suez Energy Resources North America specializing in corporate energy accounts. The SUEZ Group was ranked as the 90th largest company on the 2006 Forbes Global 2000.
For more information about U.S. First Energy, please call 1-214-231-2120,or visit their website at http://www.usfirstenergy.com.
###