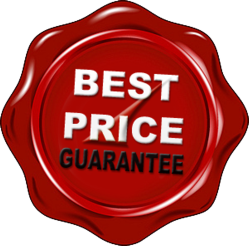 The perfect home alarm system is both affordable and secure. Experts at alarmsystemreport.com review companies that offer affordable, but highly reliable home security system companies.
Seattle, WA (PRWEB) May 27, 2013
Home security is now an important aspect for families, but with all the expenses made for modern living, this sometimes gets neglected. That is why security companies have come up with many strategies on how to make top home alarm systems more affordable and accessible to Americans. Prominent reviewer AlarmSystemReport.com recently released a ranking to show which companies have successfully accomplished this goal.
LifeShield home security system grabs the coveted first place based on the research made by AlarmSystemReport.com. The company offers the public many lifesaving opportunities should they consider signing up. AlarmSystemReport.com's LifeShield Security review divulges the inexpensive package deals offered with the company. It also recommends LifeShield's DIY Alarm systems for homeowners who want to be spared from paying installation fees. Since LifeShield created a partnership with Protection One, it is able to improve and expand its monitoring capabilities. This also means that the company can continue to provide inexpensive monthly monitoring cost despite including environmental monitoring to the package. With low upfront cost and very affordable monthly fees, the only possible disadvantage for customers is that the LifeShield uses proprietary equipment. Customers can avail of zero up-front cost deal if they sign a monitoring agreement with LifeShield Security.
The second most affordable home system in the market, as reported by AlarmSystemReport.com is Protect America. The website's Protect America review confirms that the company earns the spot by offering various equipment packages with minimal or sometimes zero upfront costs. This strategy will surely appeal to homeowners who do not want to be restricted with their choices. Such wireless systems render remote access via online portal or cellular based devices like smartphones and tablets. AlarmSystemReport.com also notes that Protect America gives great value to their GE equipment as it comes with a guaranteed lifetime warranty, something that some leading security companies do not offer as of the moment. With lifetime warranty, customers are ensured to not only save money but also to save themselves from stress and hassles.
The third most affordable home security system based on the ranking made by AlarmSystemReport.com is FrontPoint Security. Because FrontPoint only offers do-it-yourself security systems, homeowners do not have to spend for professional installation. Another benefit offered by the company as revealed in the FrontPoint Security review published on AlarmSystemReport.com is its 30-day money-back guarantee scheme, which allows homeowners to try out the system without any risk. FrontPoint Security is a certified GE equipment dealer, and only providing 100% wireless cellular home security. FrontPoint offers one year and three year contract terms.
About AlarmSystemReport.com
AlarmSystemReport.com is a premier review website, which aims to become a source of relevant information regarding leading home security systems presently offered in the market. The website's group of house alarm system experts regularly researches and releases reviews and articles that become clear and objective references for consumers.