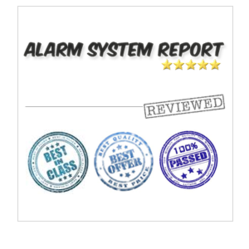 Consumers want to know what the most affordable wireless alarm systems are, so our experts put together a listing to help consumers save a few bucks on a quality alarm system for their home.
Miami, FL (PRWEB) April 03, 2013
Wireless home alarm systems are gaining more attention from the public, not only because it offers new technology but because it is proven to be more reliable and more secured. Completely wireless security systems do not rely on physical wire used for telephone or broadband connection. The cellular signals that this type of system emits are harder to disrupt or intercept. That's why wireless alarm solutions are more recommended by security experts. Given that wireless solution is the more desirable option when it comes to home security, some people are still apprehensive about the costs of switching from their affordable wired security systems. AlarmSystemReport.com addresses this concern by offering a list of the most affordable wireless systems for 2013.
AlarmSystemReport.com reveals that home alarm system companies nowadays are aware of the expenses that homeowners have to deal to protect their home. These companies have been creating business decisions and strategies to make their home alarm systems more affordable to American households.
Jenny Hopkins, home security reviewer at AlarmSystemReport.com said, "Wireless home alarm solution is quickly becoming a very competitive field in the industry. This is actually good news to homeowners, as they will be able to experience the most advanced technology to secure their home without having to go over their budget."
On their ranking section, AlarmSystemReport.com highlights the companies, which are successful in providing high standard wireless equipment and service in very affordable packages. LifeShield is one of those elite companies. The website's comprehensive LifeShield review shows that the company offers DIY alarm systems with superior wireless capability. By doing so, homeowners do not need to pay installation fees. Because all of LifeShield's equipment is proprietary, they can dictate the upfront costs and monitoring fees, and keep it low for loyal customers.
The self-installation strategy is also adopted by Protect America and FrontPoint. Thus, both companies are able to reduce their upfront costs. This is also one of the key factors that led AlarmSystemReport.com experts to put both companies on the top of most affordable wireless alarm system list. Based on the Protect America review of the website, the company provides various wireless solutions packages to customers, some of which have minimal to zero upfront fees. Protect America's equipment made by manufacturer GE security comes with a lifetime warranty, sparing customers any potential costs for damage repair.
On the case of FrontPoint Security, an AlarmSystemReport.com review discloses that on top of offering frequent discount coupons and deals, the company also provides a 30-day money back guarantee for its security system. The FrontPoint review also mentions that consumers are given the chance to choose the length of their monitoring plan, which will determine their monthly monitoring cost.
Free extensive reviews on the most affordable home alarm systems, and other recent rankings can be found at AlarmSystemReport.com
About AlarmSystemReport.com
Home security consultants of AlarmSystemReport.com compiles home alarm lists as well construct reviews to educate the public about the do's and don'ts when it comes to purchasing home alarm systems.